AMBASSADOR WELCOMES NEW STUDENTS AT THE UNIVERSITY OF MANCHESTER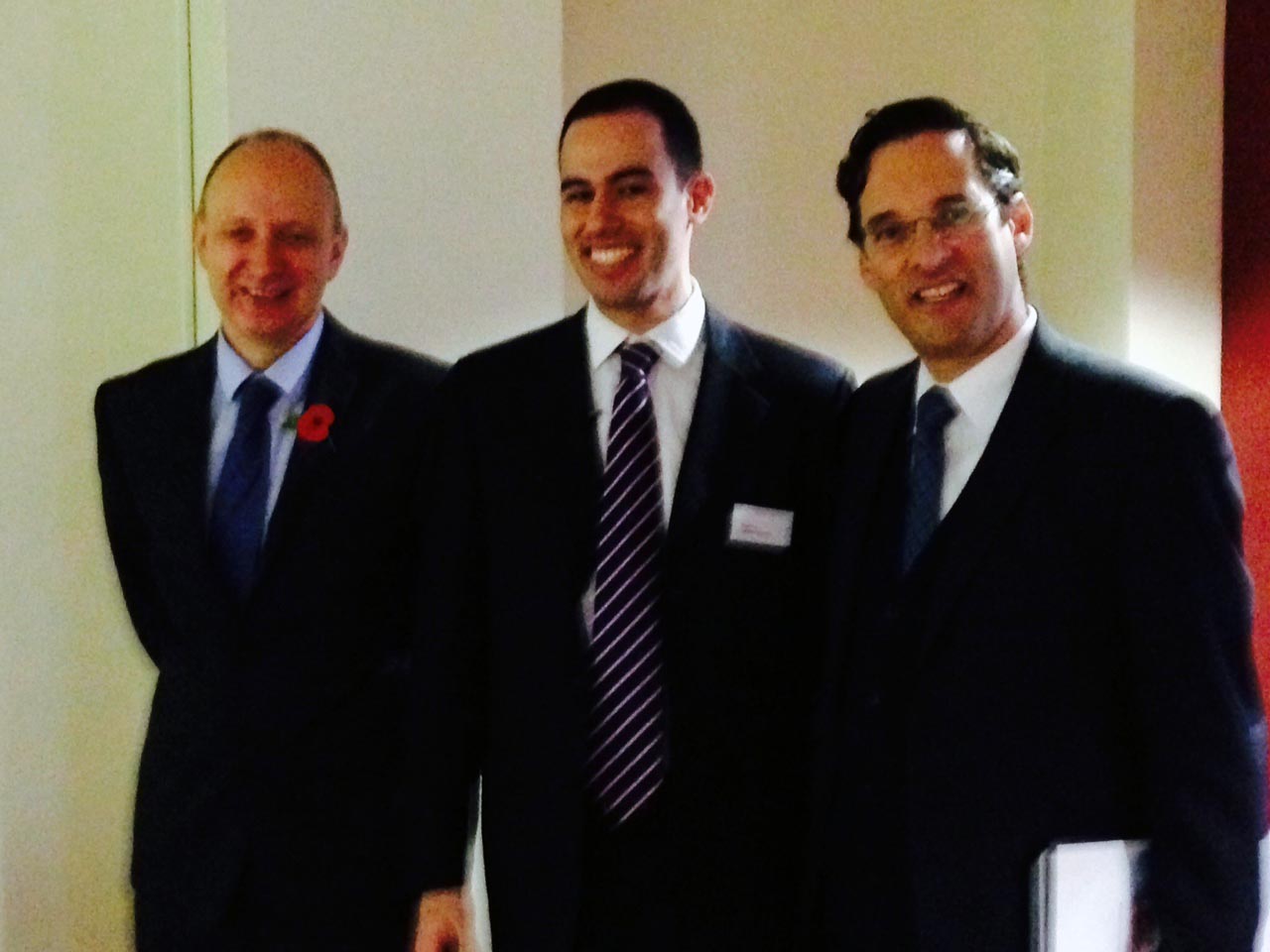 Ambassador Alejandro Estivill Charge d'Affairs of the Embassy of Mexico in UK, participated today at the welcoming ceremony in the University of Manchester for around 140 new students from all over the world, some of them supported by Mexican National Council of Science and Technology (CONACyT).
The diplomat talked to students about the bilateral relationship between Mexico and the U.K., prioritizing the education area. Representing the Consular Section of the Mexican Embassy, Minister Miguel angel Vilchis led a workshop for the students.
In  the picture, Amb. Estivill (right) with Prof Colin Bailey (left), Vice-President of the University of Manchester and Dean of the Faculty of Engineering and Physical Sciences, and Marcelo Lozada who won one of two scholarships worldwide to study with the 2010 Physics Nobel Prize laureates Andre Geim and Kostya Novoselov at the University of Manchester.