MEXICO'S BUSINESS OPPORTUNITIES UNDERPINNED IN THE UK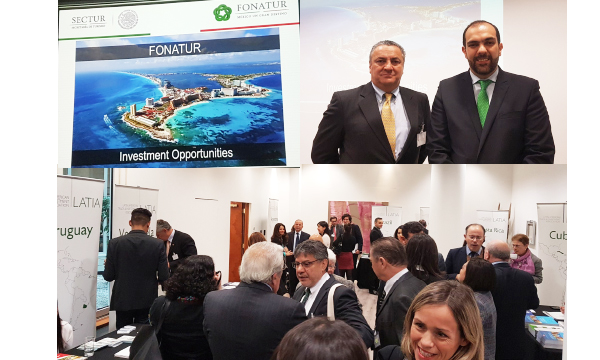 LONDON, United Kingdom, 11th November 2016.- Alan Duncan, Minister of State for Europe and the Americas at the FCO, referred to Mexico as a model of the investment opportunities for British companies in key sectors such as infrastructure, oil and gas.
During his participation in the Latin American Investment Forum (LAIF), at the Embassy of Brazil, he mentioned that the odds positions Mexico as one of the strongest economies in the world in the next 15 or 30 years.
During a conference integrated by Ambassadors, diplomats and representatives of financial institutions and private companies, including Minister David Najera, Chargé d'affaires at the Embassy of Mexico, the new deputy minister of Foreign Affairs mentioned that several governments of Latin America have ambitious plan in bringing the business relationship with the UK to a higher level.
Sir Alan Duncan explained that 58 out of 100 companies at the London Stock Exchange (FTSE 100), has business in Latin America, for which he has plans to increase the influx of trade and capital with countries in the region.
The Investment Forum focused on new tourism projects in Mexico, Salvador, Ecuador, Brazil, Argentina and Bolivia. On behalf of FONATUR, Deputy Director of Touristic Promotion Investment, Ignacio Bernal, presented the new attractive project in Mexico 'Punta Canuva'.
Likewise, it is noteworthy to mention that as part of his agenda during the G20 Summit on 4th - 5th September 2016 at Hangzhou, China, Mexican President Enrique Peña Nieto held a meeting with UK's Prime Minister, Theresa May, in order to discuss about a bilateral trade agreement, once the strategy of the Brexit is defined.
---oo000oo---