MEXICO PARTICIPATES IN BRITISH INDEPENDENT FILM FESTIVAL RAINDANCE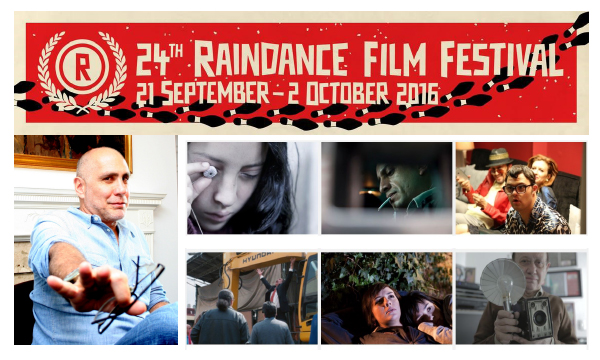 LONDON, UK, September 22nd 2016.- The independent film festival Raindance, considered the most important in Europe, will feature six Mexican films this year, from 21 September to 2 October 2016.
The 24th edition of Film Festival Raindance will take place from September 21st to October 2nd 2016 in Central London (Piccadilly Circus), presenting two films from Mexico, two co-productions with other countries; a documentary and a short film, as can be seen at the following link: http://bit.ly/2cYRqyh
Raindance presents features, shorts and music videos by filmmakers in the UK and around the world to an audience of executives, journalists, fans and filmmakers. Along with projections, there are seminars, workshops and events that provide the opportunity to share their passion for cinema. For the second year in a row the Oscar winner and BAFTA nominee, Guillermo Arriaga, will offer a master class for screenwriters and filmmakers.
Thus, it will be presented on 22nd and 28th September the film: Me and the Alien directed by Jesus Magaña Vázquez, acclaimed director, writer and Mexican producer, whose previous film "Alice in Marialand" was presented in Raindance 2015, winning the award the Best International Documentary.
In addition, on 23rd and 25th September will be presented Panamerican Machinery, film from Joaquín del Paso, founder of "Amondo Films", who also produced "The Dream of San Juan" and "Black Mountain".
In the short films, will debut the Green directed by Alfonso Ruizpalacios, a young Mexican director, who lives in London, where he received training as an actor at RADA (Royal Academy of Dramatic Art). He writes and directs original work for both screen and stage. His first feature film "Güeros" filmed in black and white was praised by critics and won five Ariel Awards in 2015, including Best Film, Best First Film and Best Director.
The Embassy of Mexico will host a meeting with the participants, both Mexicans as guests and organizers of the festival, in the frame of an annual event that strengthens the international projection of the film and the Mexican artists.
---oo00oo---