IMO CELEBRATES 20th ANNIVERSARY OF THE LONDON PROTOCOL WITH THE MEXICAN EXHIBITION "THE CHILD AND THE SEA"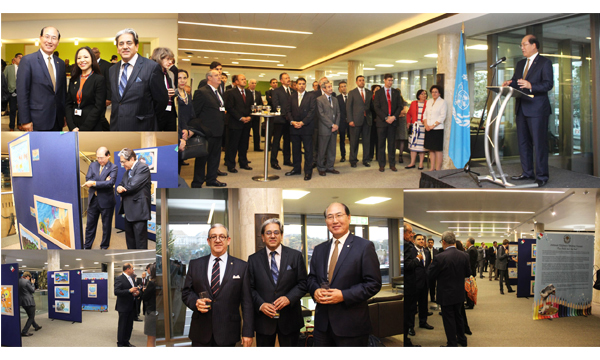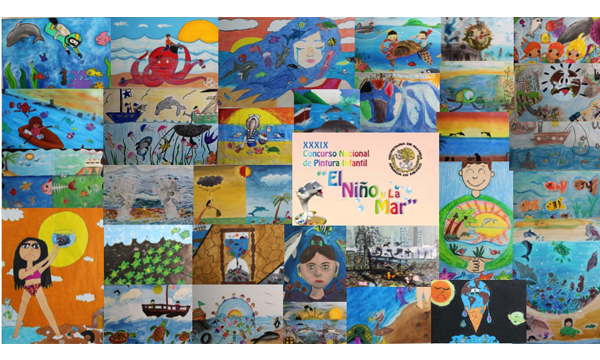 LONDON, UK., 20th September, 2016.- The Secretary General of the International Maritime Organization (IMO), Kitack Lim, led last night the event commemorating the 20th anniversary of the London Protocol in which were displayed the (32) winning drawings of the XXXIX Mexican National Children's Drawing Competition: "the Child and the Sea".
In the lobby of the iconic agency headquarters -located on the banks of Thames River- accompanied by Minister David Najera, acting Ambassador of Mexico to the United Kingdom, in his capacity as Deputy Permanent Representative a.i. of Mexico to the IMO, Kitack Lim recognized the importance of competition to encourage Mexican children's to use art as a tool to contribute to their ecological and maritime consciousness. 
In his turn at the microphone, the Minister Najera Mexico referred the privilege of Mexico to contribute to this exhibition to commemorate the 20th anniversary of the adoption of the London Protocol, which once ratified by Mexico, it reached the minimum number required for entry into force on 24 March 2006, marking a milestone in the protection of the marine environment worldwide.
"Thus, Mexico maintains its strong commitment to the protection of the marine environment, with the International Maritime Organization, its Member States and the global maritime community," he mentioned at the official reception attended by representatives to organization, diplomats and VIP guests, in which a video about the contest was screened: http://bit.ly/2d7Jcat
It is recalled that in the contest, has been organized by the Secretariat of the Navy of Mexico (SEMAR) for almost 40 years, and this year involved a total of 2 million 584.867 children, a figure that represents more than 15% of Mexican children between 6 to 12 years old.
The 32 drawings which were displayed at the IMO HQ are the winners of the First place in the contest in each of the 32 states of the Mexican Republic, which were announced on June 27, 2016.
--oo000oo--