TEQUILA AND MEZCAL FEST TAKES PLACE IN LONDON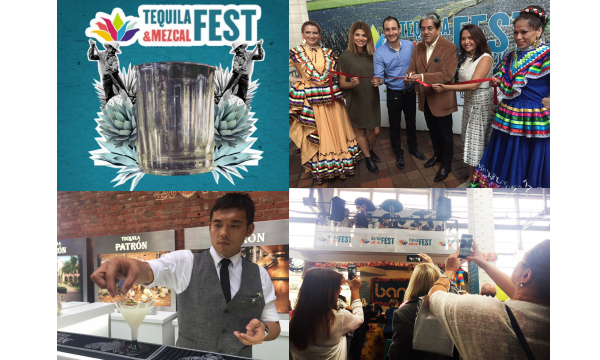 LONDON, UK, 19th September, 2016. - In the framework of the celebration of Mexico's  Independence Day, on 17-18 September took place Tequila & Mezcal Fest a platform to show to British public the best of agave's spirits, promoting the increasing exports of both drinks to the UK.
In the second edition of the Tequila & Mezcal Fest, over the weekend more than two thousand people had the opportunity to compare quality, brands, aromas and flavours of a wide selection of the best tequilas and mezcals, although tastings of bacanora and raicilla took place since there are made from a similar artisanal and organic processes.
In this context in Boiler House of Brick Lane, an emblematic neighbourhood of London, Tequila & Mezcal Fest offered to the audience samples of a variety of white, gold and aged tequila, accompanied by authentic Mexican food that included tacos, tamales and tostadas.
The Tequila & Mezcal Fest, organized by businessmen Eduardo Gomez and Katia Torres from Mexgrocer Company, was inaugurated on Saturday by Minister David Najera, acting Ambassador of Mexico to the United Kingdom. It included the screening of videos and personalized explanations on the production processes and the correct way to enjoy derivatives of different types of agave as Espadin and Tobalá, in the case of mezcal. Thus, Mexico was promoted as a destination of tourism and culture through artists and craftsmen who participated in the festival.
Also creative tequila and mezcal cocktails mixed with fruit juices were also offered, showing the diversity of flavours of the fastest growing sectors in the industry, in the UK.
It is worth to mention that according to official data from the Mexican National Chamber of Tequila Industry, the total value of exports of tequila abroad has reached USD $ 1 billion and the quantity of exports to the UK has surpassed 1.5 million litres per year. The Mexican spirits are increasing their presence in UK market along of the growing demand for Mexican food and culinary ingredients.
---oo00oo---