PEMEX PROMOTES NEW PRODUCTION PARTNERTSHIPS IN THE UK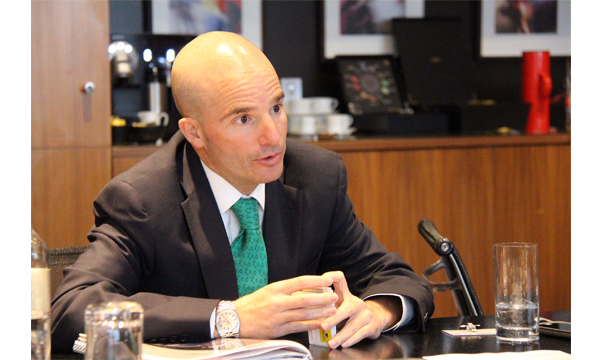 LONDON, United Kingdom, 15th June 2016.- The Director General of PEMEX, José Antonio González Anaya, achieved a working visit to the United Kingdom to promote new production partnerships with European investors.
During the two day working-visit, Gonzalez Anaya, showcased the new opportunities that PEMEX offers to British entrepreneurs and investors, as a result of the so-called Round One which aim is to attract the investment of private capitals in the exploration and production areas, which is estimated to need an investment of approximately USD $11 billion.
Regarding this matter, the Board of Directors recently authorised the first farm-out partnership to perform deep-water exploration of the Trion zone in the Gulf of Mexico.   
The Director General mentioned that PEMEX has increased the flexibility of its minimum work commitment requirements for companies interested towards oil production and exploration in Mexico.
Given the low prices of oil, Gonzalez Anaya Given the low oil prices, González Anaya transmitted to potential investors the clear message that the oil sector has a horizon of long-term prices and that is what places Pemex as a good potential partner.
Likewise, it was highlighted the positive impression of the participants for PEMEX's professional and transparent process during the first three phases of the so-called Round One, previous to the fourth phase, designed to allow the injection of international private capital into deep-water exploration projects.
During the working-visit it were successfully established closer ties with investors based in London.
--oo000oo--