MEXICO ADOPTS COMMITMENTS AT THE ANTI-CORRUPTION SUMMIT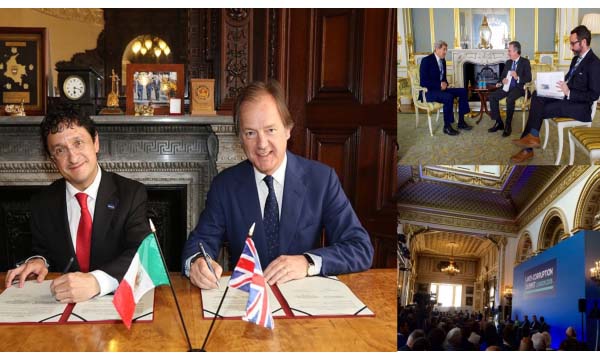 LONDON, United Kingdom, 13th May 2016.- Mexico participated yesterday in the Anti-Corruption Summit London 2016 organised by the British government in which all contributing countries committed to strengthen their policies in order to tackle corruption, money laundering and tax evasion.
The Mexican Secretary of Public Accountability (SFP), Virgilio Andrade, confirmed in the Summit the commitment of President Enrique Peña Nieto to move forward in the fight against corruption through the promotion of legal reforms and public policies, including the participation of civil society and the creation of the National Anti-Corruption System.
During the forum, with the attendance of representatives from over 40 countries, including 11 Heads of State and Government, as well as from the EU, G-20, World Bank, IMF and the OECD, all the participants reaffirmed their commitment with the transparency of information to detect, prevent and fight money laundering associated with corruption.
Accompanied by the Ambassador Miguel Ruiz-Cabañas, Under Secretary for Multilateral Affairs and Human Rights of the Mexican Secretariat of Foreign Affairs (SRE) and the Ambassador of Mexico to the United Kingdom, Diego Gomez-Pickering, Secretary Andrade confirmed Mexico's support for the creation of an International Anti-Corruption Centre linked to the OECD in order to tackle this scourge integrally.
Likewise, the Head of SFP signed a bilateral cooperation agreement with the FCO Minister of State for Latin America, Hugo Swire, in order to promote transparency and tackle corruption.
---oo000oo---