MEXICO SYMBOLISED AT THE EXHIBITION "METRO: ART AT VELOCITY"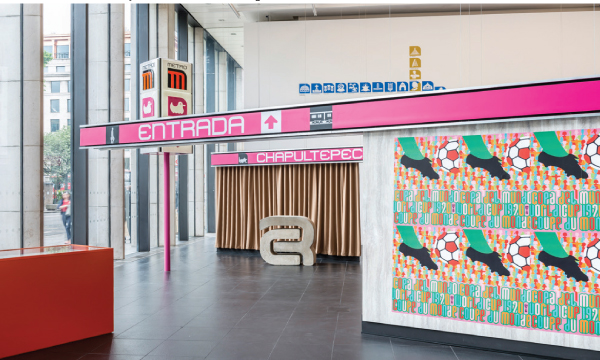 London, United Kingdom, 26th May 2017. – The graphic designs by American artist Lance Wyman for the Mexico City Underground or "Metro" (1969), are featured in the exhibition Metro: Art at Velocity at Bloomberg SPACE gallery".
The selection of Wyman's work displays the prolific period that marked his early career in Mexico, including his pioneering, highly influential designs for the 1968 Summer Olympics and 1970 World Cup.
As a creator of the ground-breaking graphic system for the Mexico City Metro which was ground-breaking in its use of a subjective and symbolic set of icons that worked as alternatives to written language, Wyman's designs pioneered the field of wayfinding and visual communication.
Lance Wyman's work for the Metro continues to define the aesthetic boundaries of urban transit for the people of Mexico City.
Over the last decades his work has helped to shape the field of environmental graphics.                                                        
The exhibition Metro: Art at Velocity also presents the work of British sculptor Eduardo Paolozzi, creator of the mosaics at London's Tottenham Court Road in London's Underground station. The exhibition opened to the public on May 19th and will close on August 5th at Bloomberg SPACE (50 Finsbury Square, London, EC2A 1HD).
--oo000oo—