MEXICO´S SECRETARY OF ECONOMY BEGINS A WORKING VISIT TO THE UNITED KINGDOM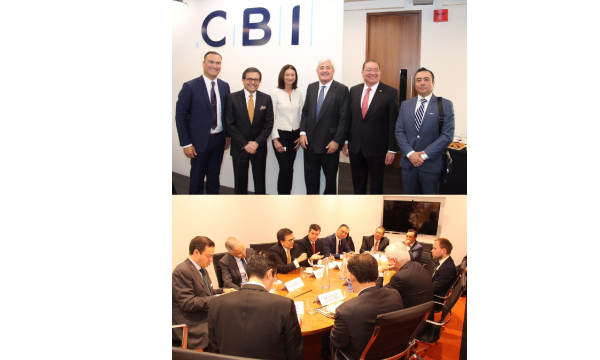 LONDON, United Kingdom. 24th April 2017. - Mexico´s Secretary of Economy, Ildefonso Guajardo, begins today a three-day working visit to the United Kingdom, accompanied by Rogelio Garza, Undersecretary of Industry and Trade and Paulo Carreño-King, Director General of ProMexico, Mexico's trade and investment promotion agency.
Secretary Guajardo will meet with government counterparts to review progress and next steps in the bilateral trade agenda, including the modernization of the EU-Mexico Free Trade Agreement currently underway.
During his visit, Secretary Guajardo will meet with finance and business leaders in the framework of the Confederation of British Industry (CBI) and TheCityUK, as well as with senior executives of companies such as HSBC, AstraZeneca, Premier Oil and Ernst & Young, with whom he will discuss the latest developments in the Mexican economy, as well as trade and investment opportunities in Mexico after a series of far-reaching structural reforms implemented in the past months.
Secretary Guajardo will be the keynote speaker in events organized by Chatham House and the Legatum Institute, in which he will address, among other issues, the modernization of the North American Free Trade Agreement (NAFTA) and Mexico's international trade negotiation and diversification agenda.
With this working visit, Mexico continues to strengthen its trade and investment relations with one of its most important partners in Europe and open new markets for is diverse export offer. In 2016, trade between Mexico and the United Kingdom surpassed 5,360 million USD.