NEW AMBASSADOR OF MEXICO TO THE UNITED KINGDOM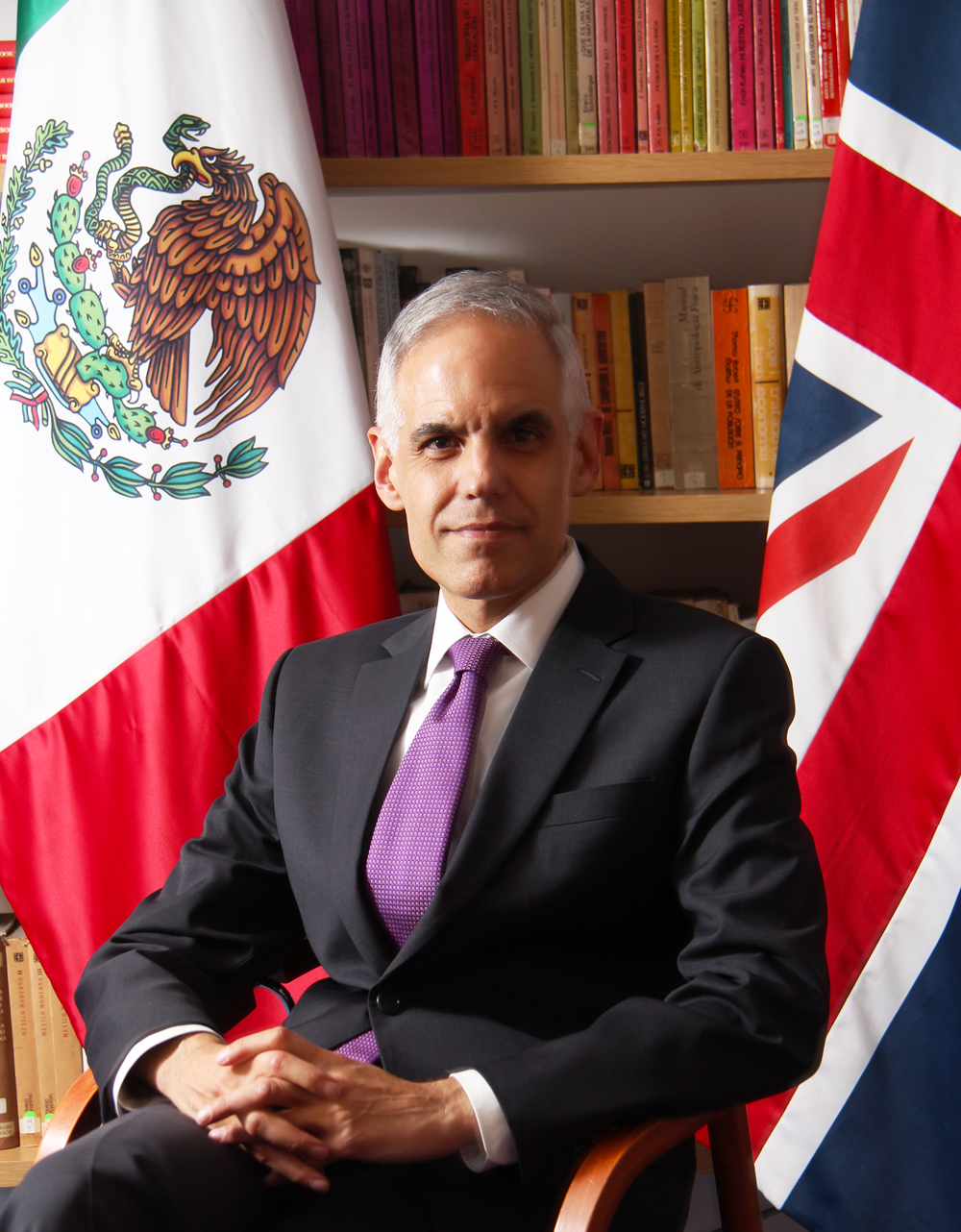 London, UK, 31st March 2017. – Julian Ventura assumed his duties today as Mexico's representative in London after presenting to the Foreign and Commonwealth Office (FCO) copy of his Letters of Credence accrediting him as Ambassador to the United Kingdom of Great Britain and Northern Ireland.

He will also serve as Mexico's Permanent Representative to the International Maritime Organization, the International Mobile Satellite Organization, International Coffee Organization, the International Sugar Organization, the International Whaling Commission and the International Oil Pollution Compensation Funds (FIDAC for its Spanish acronym).

He arrived in London from Beijing, where he has served as Mexico's envoy to China since 2013. In the Mexican Foreign Service, at home and abroad, he has served as Undersecretary for North America; Deputy Chief of Mission at the Embassy of Mexico in the United States; Director General for Asia-Pacific Affairs; Chief of Cabinet to the Foreign Minister; Alternate Representative to the Organisation of American States; Head of Political Affairs at the Embassy in Cuba and Alternate Representative to the International Organizations based in Vienna, Austria.

Subsequently, Ambassador Ventura will be invited by Queen Elizabeth II to present-during a protocol event to be held in Buckingham Palace- the original Letters of Credence through which the President of Mexico, Enrique Peña Nieto, requests his accreditation.
--oo000oo--