PREVIEW & INTRODUCTION OF THE FILM "NERUDA" AT THE BFI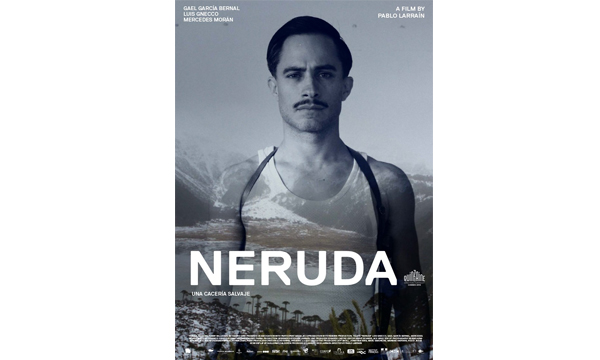 London, UK, 28th March 2017. – The British Film Institute (BFI) presents the preview of "Neruda," a biopic of the iconic Chilean poet winner of the Nobel Prize in Literature and activist, who wrote an epic collection of poems inspired by the dramatic events resulted from his attempts to flee his country.
In 1948, when the Cold War reached Chile, Senator Pablo Neruda accused the government of betraying the Communist Party. President Gabriel González Videla then assigned the Police Prefect Oscar Peluchonneau to arrest and quiet the poet.
In this persecution story, starred by the Chilean actor Luis Gnecco (Neruda) and the renowned Mexican actor Gael García Bernal (Peluchonneau), Neruda recognizes the possibility of transcending as a liberty icon and literary legend.
There will be an introduction and reading previous to the screening by the British author Adam Feinstein and poets/performers Jorge de Juan and Nickolas Grace.
Where?
NFT1 BFI
When?
Monday 03 April 2017 18:15
Website
http://bit.ly/Nerudapreview
--oo000oo--