THE ADVERTISING WEEK WILL LAUNCH IN MEXICO FOR THE 1ST TIME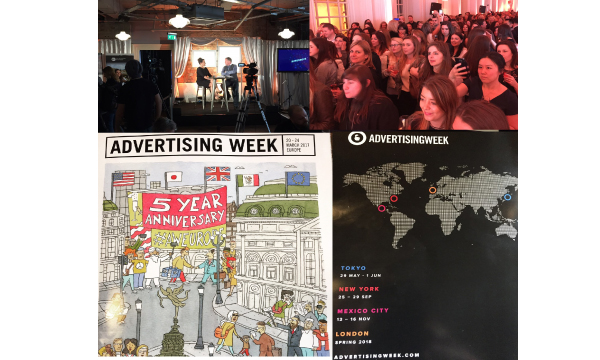 United Kingdom, 22nd March, 2017 – Due to its international recognition as one of the most important hubs in entertainment, marketing, creative industries and media, the so called Advertising Week.will take place in November 2017 in Mexico City.
Lord Matthew J. Scheckner, Global Chief Executive of Advertising Week, explained that  the expansion of Advertising Week to Mexico aims to eliminate stereotypes and make a positive contribution to modify its image as the capital of a country with young, productive and talented people, where is worth developing bridges of cooperation.
With so much debate over the building of walls, he said, it´s been decided that the U.S. based conference, should expand to Mexico as a vote of confidence as Latin American regional champion. During the Advertising Week in Europe, celebrated in London, representatives of the Mexican Embassy in the UK, of Grupo Expansion and Mexico Tourism Board (CPTM for its Spanish acronym) participated as special guests.
The programme of Advertising Week in Mexico City in November 2017 will comprise around 80 events, among conferences, screenings, workshops and concerts in which 25,000 people are expected. The event will be supported by the Government of Mexico City and the participation of advertising agencies and media such as Grupo Expansion, Televisa and Grupo Imagen, as well as the support of international companies like Facebook Linkedin, Samsung, Nestlé, Oracle, Nielsen y P&G.
In its fifth anniversary, Advertising Week has the objective of supporting members of the Mexican industry to connect with international markets and explore business opportunities in a forum for representatives of elite brands, creatives and leaders of dynamic and influential media.
In a ceremony held last Monday at St James Palace, HRH Prince Andrew, formally declared inaugurated the Advertising Week in Europe, as part of which, an event sponsored by Cosmopolitan Magazine was held last night to celebrate women's leadership in different creative fields.
--oo000oo--