MEXICAN WRITERS AT THE LONDON BOOK FAIR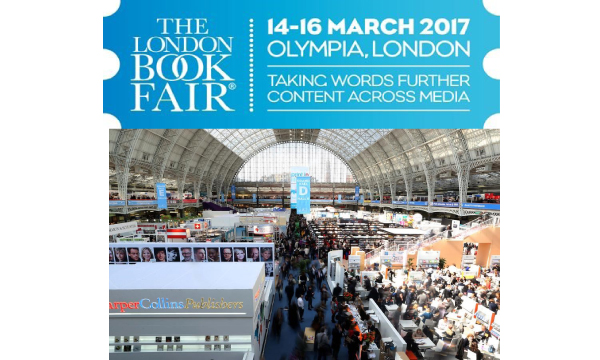 LONDON, United Kingdom, 14th March, 2017. - Mexico participates in the London Book Fair, considered one of the most important in the editorial industry worldwide, which takes place at the Olympia.events and conventions centre.
In its 43rd edition, 25,000 people from 124 countries will attend the fair from today until Thursday March 16th. Publishers, book sellers, literary agents, librarians, media and representatives of the publishing industry will be also attending the fair.
On this occasion the University of Sinaloa is the invited publisher to the Pavilion of Mexico. Besides the representatives of the Guadalajara International Book Fair, the following publishers will also be present at the fair: Grupo Planeta, Cidcli, Fondo Editorial Estado de México, Siglo Veintiuno editores, Libros UNAM, Ediciones Tecolote y Trillas.
The National Chamber of the Mexican Publishing Industry (CANIEM for its acronym in Spanish) will participate in the Fair for the third consecutive year, inviting the general public, and particularly the Mexican community, to visit the Mexican Pavilion (5G-120), where they will exhibit a sample of their publications and will broadcast the events of their cultural programme.
This year the following lectures and talks are part of the cultural programme organised by the University of Sinaloa: Jeanette Clarion will present today from 16:00 to 17:00 hours Elizabeth Bishop's Literary Work. Elmer Mendoza will speak tomorrow at noon about "The Dangers of Writing a Police Novel in Mexico" and will speak from 18:30 to 20:00 hours with Peter Watt at the Institute of Latin American Studies of University of London about "Myths in Latin American reality in Post-Truth Tmes".
Finally, the celebrated poet, journalist, essayist, philosopher and Mexican scholar Jaime Labastida, will held  the conference on "The Importance of Linking Universities and Publishers in Mexico" at the Faculty Hall, on Thursday, March 16th.
Also Grijalbo editorial – Penguin Random House, will be promoting from today until March 16th the best-seller book "The Secret of the Vatican" by the journalist Leopoldo Mendivil, with the purpose of promoting it between British publishers and analyse its possible publication in the English language.
For tickets and more information about the 

programme

 at the Olympia Convention and Event Centre (Hammersmith Road, London, W14 8UX) please visit the London Book Fair website 

www.londonbookfair.co.uk

.
--oo000oo--