MAYOR OF MEXICO CITY RECIEVES AWARD IN LONDON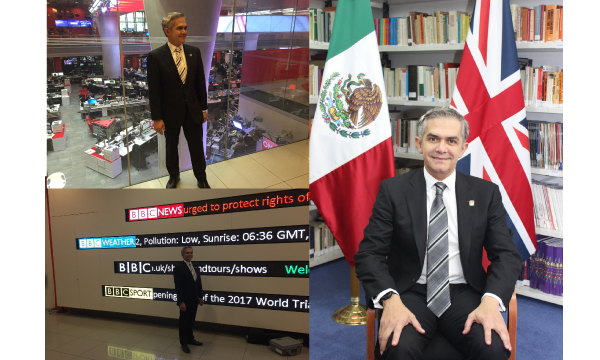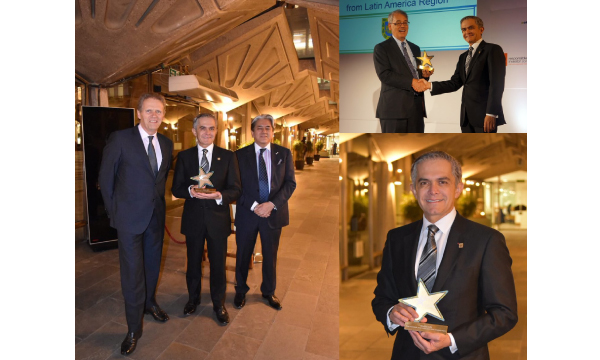 London, UK, March 6, 2017 – Miguel Angel Mancera, Mexico City´s Mayor, is visiting today London to receive the Green Bond Awards 2017 from the Climate Bonds Initiative, in representation of Mexico City (CDMX by its acronym in Spanish).
This international, investor-focused not-for-profit organization dedicated to boost the bond market to solve climate change, will recognise the capital of the Mexican Republic as the first in Latin America to have issued a Green Bond worth one thousand million pesos (about £41.6 million).
Therefore, the Head of the Government of the so called CDMX will receive the prize derived from the Green Bond that was formally presented last 15th December 2016, with the objective to finance sustainable public transportation projects, hydraulic infrastructure and energy efficiency, aimed at mitigating the effects of climate change.
The projects that will be reinforced after the placement of such bond in the Mexican Stock Exchange (BMV) are linked with water supply, mobility and street-lighting improvement, as well as the expansion of the Metrobus service.
Accompanied by Tania Müller Garcia, Secretary of Environment of Mexico City and Julio Cesar Serna Chavez, Interagency Cabiner Coordinator, Mancera will hold a technical meeting with representatives of Carbon Trust, an independent, expert partner of leading organisations around the world, helping them contribute to and benefit from a more sustainable future through carbon reduction, resource efficiency strategies and commercialising low carbon technologies..
It should be recalled that previously, on February 3th, 2017,the Mayor of Mexico City received another recognition by the non-governmental organization Marie Stops International in London for the Program on Sexual and Reproductive Health that was implemented in support of Mexican youth in the capital.
Then, the head of government thanked the award for having promoted access to free contraceptive methods as well as for the timely application of the Human Papillomavirus Vaccine in girls.
--oo000oo--