DIGITAL ECONOMIC COOPERATION IS PROMOTED BETWEEN MEXICO AND THE UNITED KINGDOM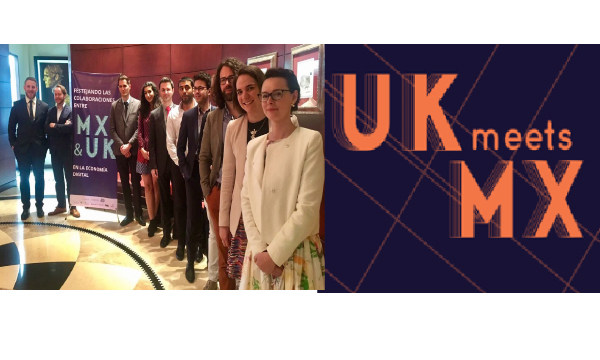 Mexico City, March 2nd, 2017 – With the purpose of promoting the collaboration in the digital age between Mexico and the United Kingdom, the event "UK meets MX" was held from 27th February to 2nd March, involving 16 companies from both countries that are revolutionising the industry through the use of technology and data.
Within the framework of Labora and the PIDES i-Mobility programs supported by the Prosperity Fund of the Embassy of the United Kingdom in Mexico, British companies such as Stage Intelligence, TRL (Transport Research Laboratory), Voyage Control, Voyage Control, Bloom, Open Chain, Red Ninja, Globechain and ET Index Research, participated.
On the one hand, it is worthy to remember that Labora is a platform for civic and social entrepreneurs offering state-of-the-art tools and helps connect with a world-class network of companies, mentors and investors, accelerating the impact through data innovation.
On the other hand, i-Mobility it is an initiative of PIDES Social Innovation with the clear mission of accelerating the transition of a sustainable urban mobility through innovation, exponential technologies and the exchange of knowledge between countries.
On Mexico's behalf representatives from the Secretariat of Economy participated alongside with their counterparts of National Digital Strategy Office from Mexico´s Presidency.
In the event, which was sponsored by the Prosperity Fund of the British Embassy, the National Digital Strategy Office, Demos, the Open Data Institute and PIDES Social Innovation with support of UK Digital Catapult, the participants had the opportunity of exchanging points of view on the growing collaboration between Mexico and the United Kingdom in the digital economy´s sphere.
--oo000oo--