UK AUTOMOTIVE COMPANIES EXPLORE BUSINESS OPPORTUNITIES IN MEXICO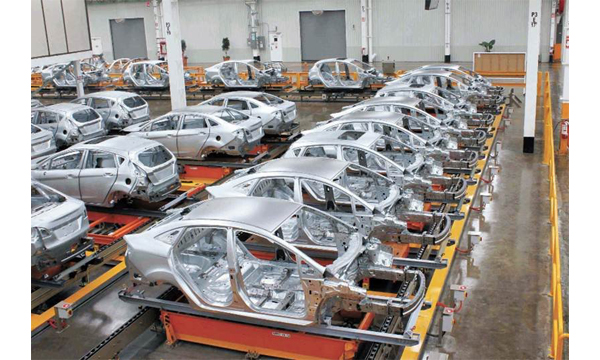 QUERETARO, México. 27th February, 2017. Due to the great commercial opportunities offered by both countries, ten UK companies specializing in automotive supply chain technologies visited Mexico to explore business opportunities with companies and suppliers.
The companies DECADE, GKN Driveline, Filtermist, Phoenix Control Systems, Norbar, HORIBA MIRA, Renishaw, Teconnex, Third Dimension and University of Strathclyde Glasgow; specialized in advanced materials, manufacture, design and simulation, participated in the 3rd International Automotive Meetings Querétaro.
Automotive Meetings Querétaro, which is considered a supply chain-oriented business forum for automotive manufacturers to meet and evaluate partnership or business opportunities, was held on February 20-22 at the Center Congresses of Querétaro.
The UK remains as the fifth largest investor in Mexico. The automotive sector in the UK has strengthened in recent years. It is currently the fastest growing automotive industry in Europe and the largest producer of electric vehicles on the continent. It is also the second largest producer of luxury cars in the world.
The strengths of the chain spans from research, development and design to the manufacture of cars, commercial vehicles, engines, new technologies, materials and components.
The United Kingdom is the third largest European car producer, generating a turnover of $ 88 billion annually. This sector represents 12% of the total of exports of goods and currently employs directly more than 170,000 people.
Currently Mexico is the world's seventh-largest vehicle producer, the sixth largest exporter and the fourth-largest auto parts producer in the world. It also manufactures a total of 3.3 million light-duty vehicles and has the highest growth rate in the top 10 vehicle manufacturers.