MEXICAN SOPRANO DEBUTS AT WIGMORE HALL IN LONDON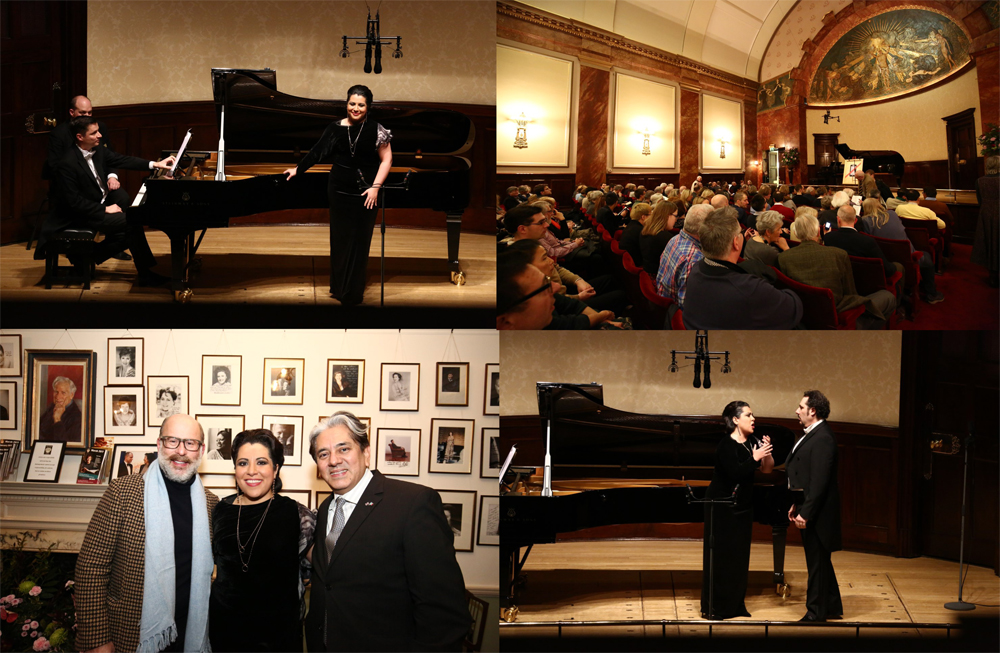 LONDON, United Kingdom, 11th January 2017. - Mexican soprano Maria Katzarava  debuted last night at Wigmore Hall, considered one of the most important venues in the world for the quality of the performers who have been presented there.
Under the so-called Rosenblatt Recitals, the Mexican artist completed a programme that included arias and operatic duets with tenor Stefano La Colla on pieces such as 'Madama Butterfly', 'Manon Lescaut', 'Tosca' and 'La Bohème' (Puccini), 'Romeo and Juliette' (Gounod), 'Othello' (Verdi) and 'Andrea Chénier' (Giordano), with Simon Lepper at the piano.
The soprano, internationally recognised for her young, fresh voice and wide tessitura performed a programme of French and Italian opera classics with a second half entirely dedicated to Giacomo Puccini. The theatre registered a full-house and amongst its attendees were diplomats and heads of mission, led by Minister David Najera, Chargé d' Affaires at the Embassy of Mexico in the UK.
It is noteworthy to mention that the soprano had previously performed at the Royal Opera House with 'Romeo and Juliette' in the 2010-2011 season, and most recently captivated participants at the gala dinner held at Guildhall on 4th March 2015 on occasion of the State Visit of Mexico´s President Enrique Peña Nieto to the United Kingdom.
--oo000oo--