WINNERS OF THE PHOTOGRAPHY CONTEST "MY PIC OF MEXICO 2018"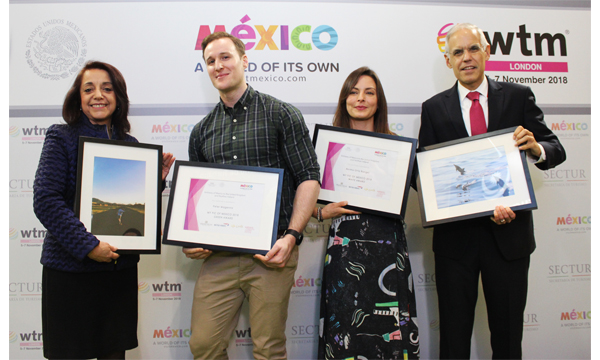 LONDON, United Kingdom, 6 November 2018. – The three prizes of the photography contest #MyPicOfMexico2018, organised by the Embassy of Mexico for British citizens, were awarded yesterday.

Mexico's Ambassador to the United Kingdom, Julian Ventura, and Mexico's Undersecretary of Tourism, Maria Teresa Solis, recognized the winners during the official opening of Mexico's pavilion in London's World Travel Market (WTM), one of the world's foremost travel industry events.
 
The three winning photographs and 356 other entries were posted by their authors on Instagram accounts between September and October 2018, with the purpose of sharing - through a single, powerful photograph - their idea of the profound cultural heritage, rich history, vibrant colours and lively traditions of Mexico.

After uploading the photos using the hashtag #MyPicOfMexico2018, a panel of three judges carefully reviewed all the submissions that met the contest's rules, seeking-out images that showed creativity and originality. The three finalists chosen by the judges were invited to Mexico's pavilion at the WTM.
Three awards honouring the colours of the Mexican Flag:
 The Green Award, (5 days and 4 nights for two at Grand Velas Riviera Maya including flight tickets sponsored by British Airways  to Cancun, Quintana Roo), was bestowed to Peter Magennis with his iPhone's picture of Teotihuacán.
The White Award (dinner for two at Ella Canta, renowned Chef Martha Ortiz' modern Mexican restaurant in the heart of London), was presented to Norma Ortiz Rangel, for her image of a group of playful dolphins at a Sea of Cortes, and the Red Award (dinner for two at one of Thomasina Miers' Wahaca Mexican Market Eating's London locations) was won by Esther Lumby, with her photograph of the city of Guanajuato.
https://www.instagram.com/p/Bph3WthF9yb/?utm_source=ig_share_sheet&igshid=2hxicm2v6oq9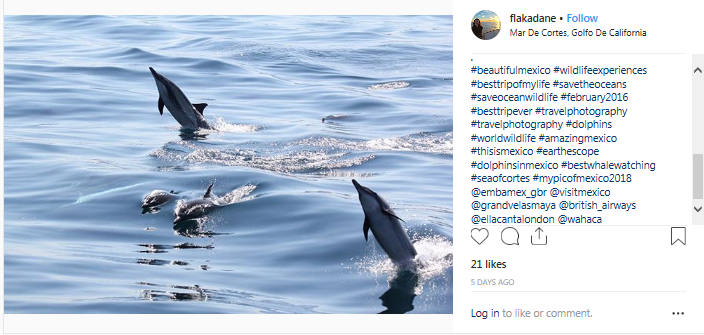 https://www.instagram.com/p/BpaK1OFFz0t/?utm_source=ig_share_sheet&igshid=84to8cwbn646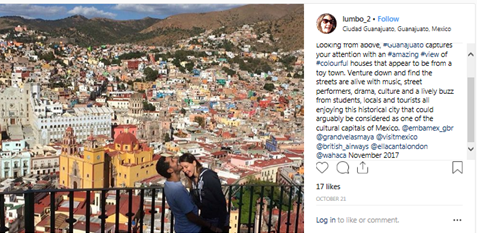 https://www.instagram.com/p/BpNKEeWhFNU/?utm_source=ig_share_sheet&igshid=kwh4hxuk5iy1
 
With over 39 million international visitors annually, Mexico is the world's 6th most popular holiday destination. The UK is Mexico's third-largest source of international visitors: more than half-a-million British tourists visited Mexico in 2017, a number only surpassed by Canada and the USA.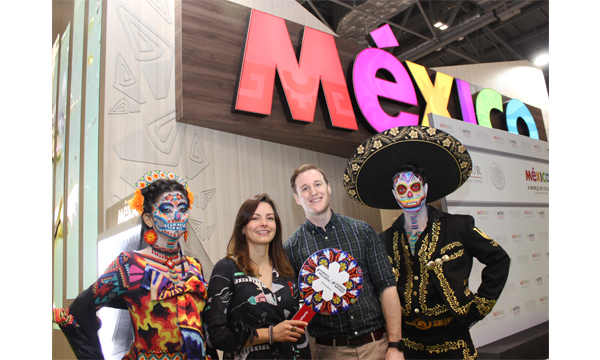 --oo000oo--