SOLID TIES BETWEEN CORNWALL AND THE MEXICAN STATE OF HIDALGO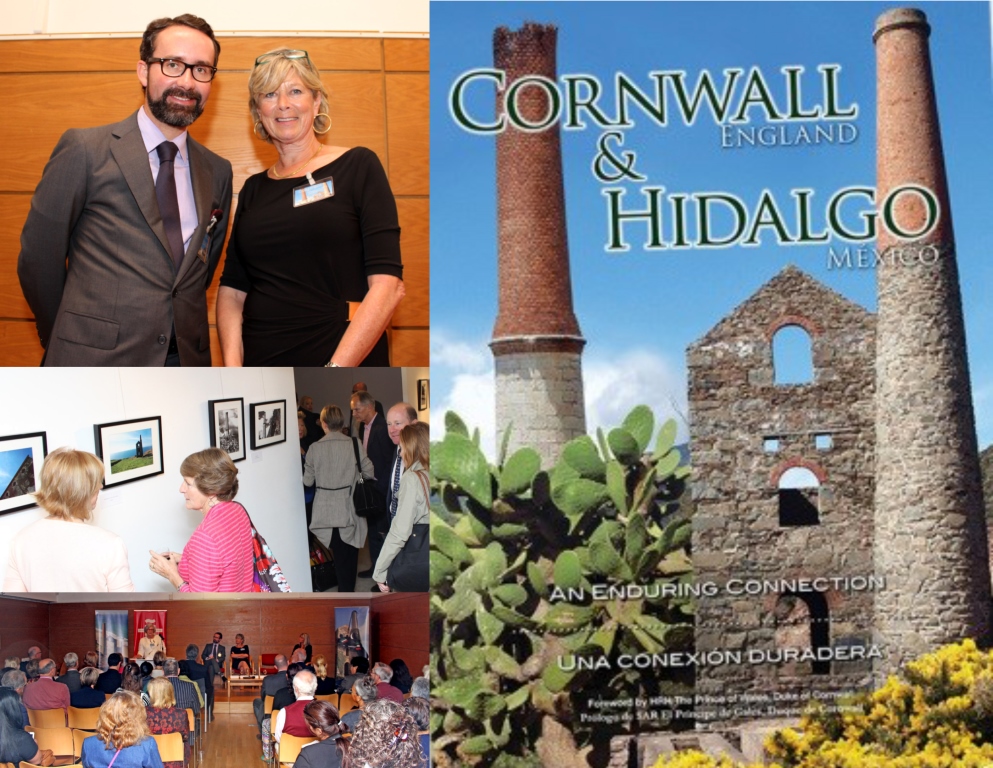 LONDON, UK.- In order to share the legacy of the first British people who settled in Mexico, the book Cornwall and Hidalgo, an Enduring Connection was presented, at the Instituto Cervantes in this capital city.
The foreword, by Prince Charles, Duke of Cornwall and first in the line of succession to the British Throne, recalls the history of the Cornish miners who's since 1826 sealed an special and unique bond between England and the Mexican state of Hidalgo, where the Company of Adventurers in the Mines of Real del Monte, in the mining district of Real del Monte and Pachuca, contributed to transform forever the Mexican mining industry.
In Hidalgo the pasty was adopted among miners as a low cost meal, but with a high nutritional value, designed to be griped by the crimp and to avoid being poisoned –because their fingers were covered with tin dust- and later discarding the contaminated edge.
About the book, which photographs were displayed so that they could be appreciated in detail by the public; the Ambassador of Mexico to the UK, Diego Gomez-Pickering, took a look back on how from British influence it was born in Hidalgo the first football league along with its fans.
Before Julio Crespo director of Instituto Cervantes and Bridget Galsworthy, co-author and coordinator of the project, it was referred that the ties with British entrepreneurs and their influence in sports, gastronomy and industrial development, were strengthened when the UK of Great Britain was the first European nation to recognize the Independence of Mexico.
The diplomat explained that in order to keep promoting a better understanding between our societies and strengthen bonds, customs and values that we share; in 2015 will take place an ambitious programme, including activities in the fields of the arts, creative industries, education, science, innovation, technical and scientific cooperation, economic and the promotion of investment and commerce, tourism and gastronomy, during the celebration of the "Year of Mexico in the United Kingdom" and "Year of the United Kingdom in Mexico"