MEXICAN ARTIST EXHIBITION AT THE BARBICAN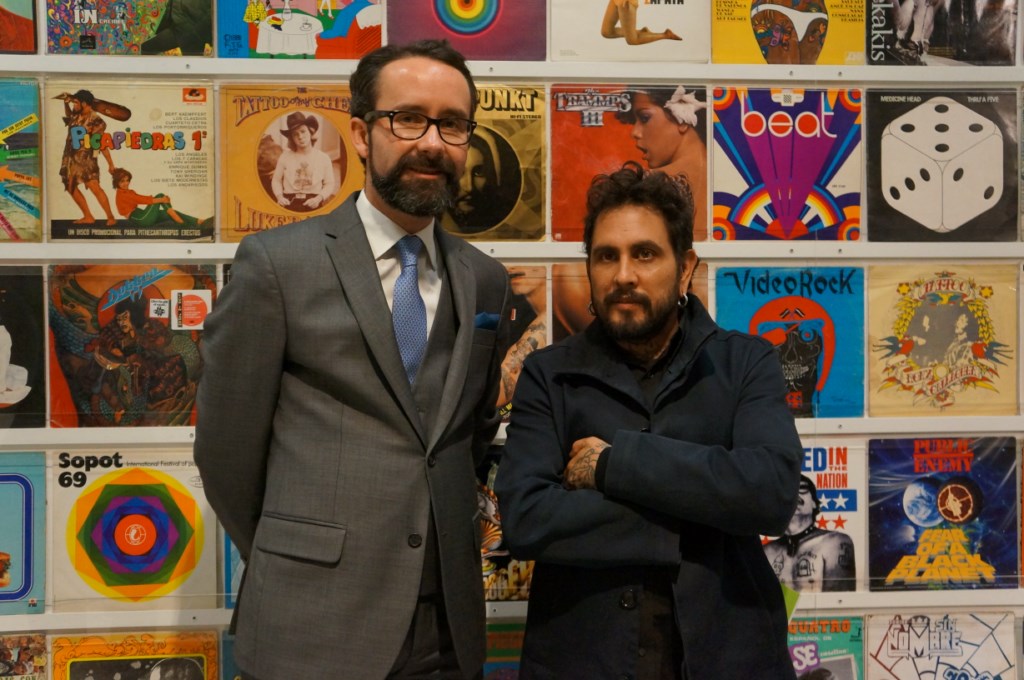 LONDON, United Kingdom, 13th February 2015.- The Mexican tattooist and plastic artist Jeronimo Lopez Ramirez (Dr Lakra) presented his collection of objects and ink modified printed materials as part of the exhibition "Magnificent Obsessions: The Artist as a Collector", at the Barbican cultural centre.
Alongside personalities like Andy Warhol, Peter Blake and Damien Hirst, Dr. Lakra was the only Mexican artist invited to show his collection of objects, - several of second-hand, acquired on flea markets- such as 184 vinyl records, modified vintage magazine covers, and scrapbooks.
The work of the artist from the Mexican state of Oaxaca, who is currently painting a mural for the Museum of Watercolour in Sweden which will be inaugurated on 21st February, is part of the personal collection of 14 contemporary as well as post-war art artists.
The exhibition of objects of Dr Lakra will remain open until 25th May 2015, in the framework of The Year of Mexico in the UK.
Son of renowned artist Francisco Toledo, Dr. Lakra describes itself as "an international person who does not like borders and nationalisms.
---oo000oo---