MEXICAN PERCUSSIONIST DEBUTS IN THE UNITED KINGDOM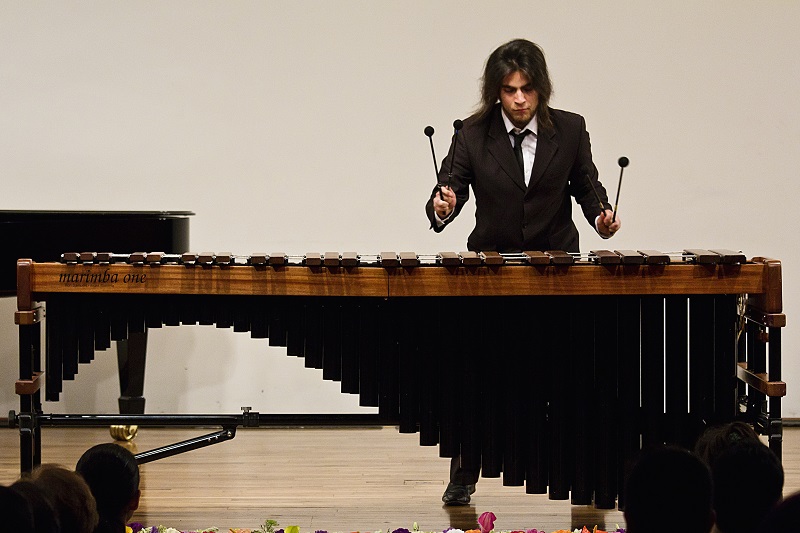 LONDON, United Kingdom, 4th October 2015.- Mexican percussionist and marimba player Eusebio Sánchez, made its debut in the United Kingdom by presenting classical compositions on a journey around the world, featuring music from North America to Argentina, passing by Germany and France to culminate with interpretations of traditional Mexican music.
On 14th October, the Mexican artist Eusebio Sánchez performed music of Keiko Abe, Michael Burritt and Astor Piazzola at the Anglican church St. Edmund, King and Martyr, which since 2001 houses the 'London Centre for Spirituality', where he also talked and shared about his interest for music interpretation and production.
The Mexican percussionist and marimba player was selected by an esteemed judging panel in a public concert in April 2015 at the Palacio de Bellas Artes in Mexico City to be the first musician to take part in the UK-Mexico City Music Foundation Scholarship Programme.
In the framework of the programme of the Dual Year between Mexico and the United Kingdom, in order to strengthen, encourage and promote artistic professionalism in young Mexican musicians, Anglo Arts -Cultural Division of The Anglo Mexican Foundation, with the National Council for Culture and the Arts (CONACULTA) and the National Institute of Fine Arts (INBA), have joined forces to offer a scholarship at the City Music Foundation in London for young instrumentalists of great talent and excellence in musical performance in classical music and/or jazz.
For more information about the activities in the framework of the Dual Year between Mexico and the UK, visit its official website.

--oo00oo--