MEXICO PRESENTS CANDIDACY FOR THE INTERNATIONAL COFFEE ORGANIZATION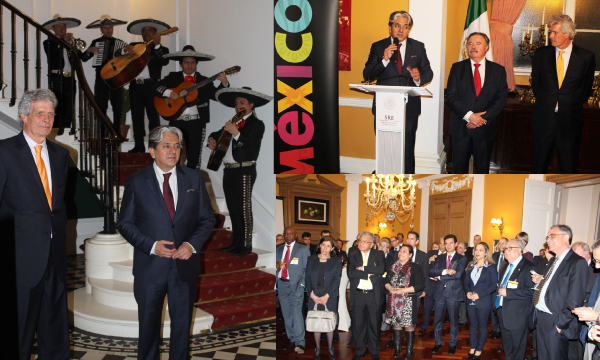 LONDON, United Kingdom, 13th March, 2017. -  Mexico presented today Mr. Rodolfo Trampe Taubert as a candidate for the post of Executive Director of the International Coffee Organization (ICO), in the elections to be held during the 119th session of the International Coffee Council, from 13 to 17th of March 2017.
The official postulation for the period 2017-2021 in favour of Rodolfo Trampe Taubert, born in the Mexican state of Chiapas, derives from Mexico's commitment to the ICO.
At times when producers and consumers face important trade challenges, Mexico has the conviction that the Mexican candidate meets all the criteria, has the will and the commitment to strengthening the organism with his extensive experience.
With more than 30 years of experience in the coffee sector, in both public and private sectors, Mr. Trampe played a decisive role in the foundation of the Mexican Coffee Council, particularly in the design and implementation of the financial aid policies. He has been a delegate on behalf of Mexico at ICO meetings from 2001 to 2012 and chairman of the International Coffee Council from 2009-2010.
Mr. Trampe is currently the Coordinator of the Mexican Coffee Association (AMECAFE), which is the sector´s main technical advisor body in public investment programs. He has a distinguished record in the coffee sector and his ample knowledge of all stakeholders of the coffee value chain will provide ICO with a crucial insight into the wellbeing of all those involved in the coffee industry.
The International Coffee Organization is the leading intergovernmental organization dealing with coffee.  It brings together exporting and importing Governments to resolve through international cooperation the global problems faced in the coffee sector.
The 50 ICO state Members, of which 42 are producers and 8 are importers – including the EU as a single unit- represent 94% of the world production and more than 75% of the world coffee consumption.
To commemorate this occasion, Min. David Najera Charge d' Affaires of the Embassy of Mexico, held a reception at the Mexican Residency where the delegates from the member countries of the ICO gathered along with diplomatic corps based in London and recalled that the coffee industry employs millions of people globally in its cultivation, processing and marketing.
In behalf of the Delegation of Mexico, Santiago Jose Argüello Campos attended in his capacity as Director General of Promotion from The Mexican Secretariat of Agriculture, Livestock, Rural Development, Fisheries and Food (SAGARPA for its acronym in Spanish).
--oo000oo--