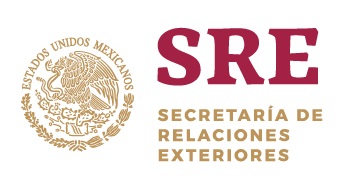 PRESS RELEASE 01/19
 NEW HEAD OF THE CONSULAR SECTION
The Embassy of Mexico informs that First Secretary Christopher Schubert Letayf is the new Head of the Consular Section. Mr. Schubert is member of the Mexican Foreign Service since 2006. He worked in several areas of the Mexican Secretariat of Foreign Relations and was posted to the Embassy of Mexico in Bolivia and to the Permanent Mission of Mexico before the Organization of American States (OAS) in Washington, D.C.
The Mexican community and competent authorities can rest assured that Consul Schubert maintains the willingness of the Consular Section to care for their consular needs and answer their queries through the following e-mail address: Esta dirección de correo electrónico está siendo protegida contra los robots de spam. Necesita tener JavaScript habilitado para poder verlo.
The telephone number to be used for emergencies (detention, accident, death) involving members of the Mexican community is +254-712406411.
Nairobi, Kenya, 31 January 2019.
* * *
EMBASSY OF MEXICO IN KENYA
60 Kibagare Way, Loresho, P.O. Box 14145-00800, Nairobi
Press contact: Lino Santacruz
E-mail: Esta dirección de correo electrónico está siendo protegida contra los robots de spam. Necesita tener JavaScript habilitado para poder verlo.
Phone: +254-728389813