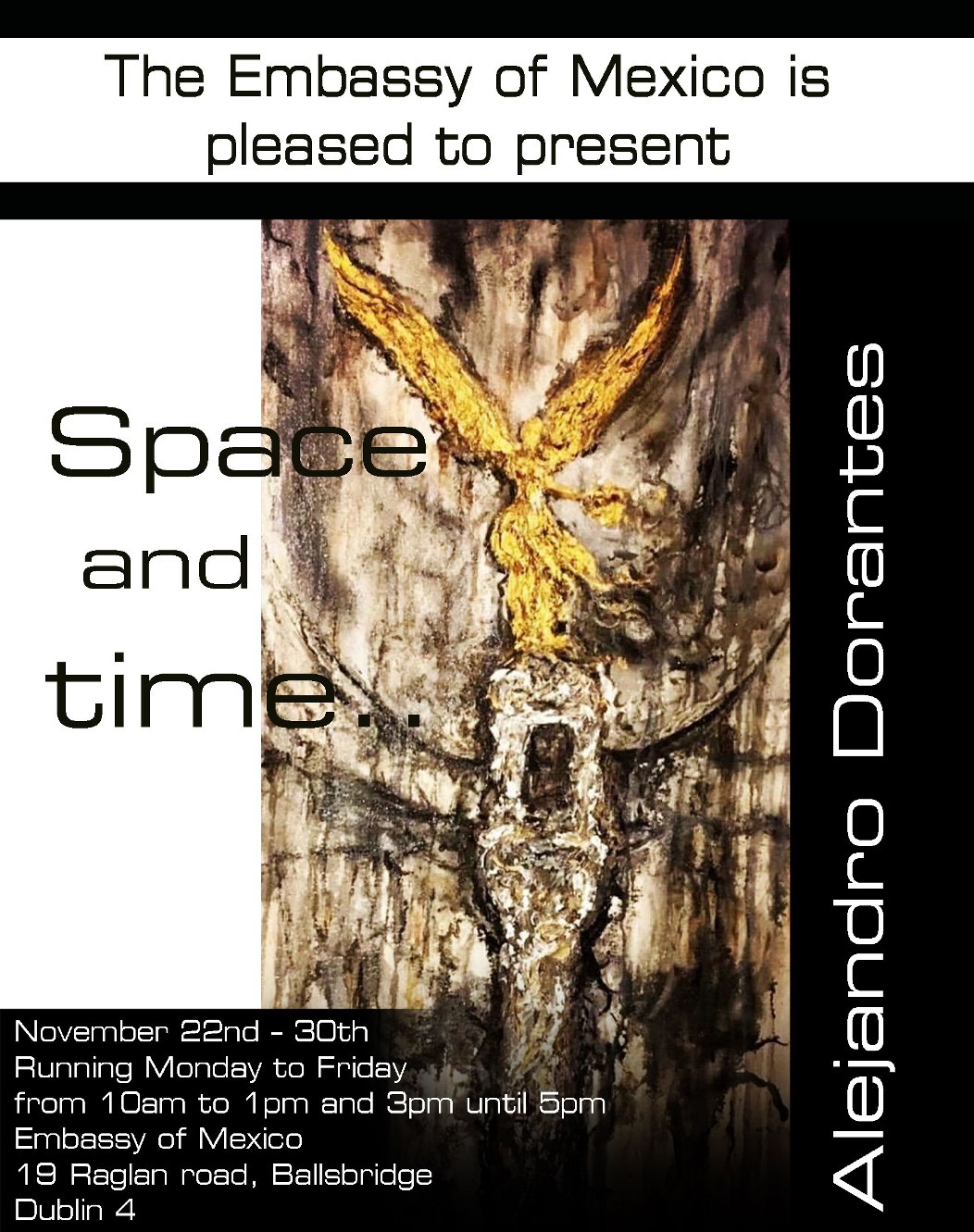 A proposal that goes from an apparent place to an indeterminate time, where movement, light and shadow take us on a journey through mental spaces of the unconscious. 
A look at our own internal reality that projects something apparent to us, that only exists in us and that is expressed through radical forms that synthesize images, magnifies them and leads them to a movement in transformation that is summarized in a language .. in a Space and time ...
Alejandro Dorantes, whose direction in life is to seek, begins as descriptive, with moments of classicism, distorts reality to reach the abstract. The loss of the figure directs the chaos of ideas. Most of his pictorial work is identified with such language, he captures the essence more than the colour, which explains why his first work is monochromatic and he introduces colour at a later stage
IN MEXICO AND ABROAD 
More than 160 exhibitions: 45 solo, more than a hundred shared and has more than twenty years as a career artist. 
INTERNATIONAL AWARDS 
• Winner of the "Salón Internacional Raúl Soldi 2002", Buenos Aires, Argentina.
• First mention in the "Concurso Internacional de Arte Digital y Fotografía 2002", Buenos Aires, Argentina.
• Fourth place in the "Segundo Salón Aniversario de la Casa del Arte 2003", Buenos Aires, Argentina.
• Honorable Mention in the exhibition "Mexico of today". At the Museum of the Americas, Miami, Florida, 2012.
• Honorable Mention in the " Mecif International 1997". Mexico City, Mexico.