Details

Category: AVISOS
¡AVISO IMPORTANTE! / ATTENTION! / اطلاعیه
Español:
Debido a la emergencia sanitaria que vive Iran por la propagación del coronavirus-COVID19, y como medida de prevención, la Sección Consular de la Embajada de México en Irán suspenderá sus servicios consulares a partir del 27 de febrero hasta nuevo aviso.
Inglés:
Because of the sanitary emergency that Iran is experiencing due to the spread of the coronavirus-COVID19, and as a preventive measure, the Consular Section of the Mexican Embassy in Iran will suspend its consular services from February 27 until further notice.
:فارسی
با توجه به وضعیت اضطراری بهداشتی به دلیل شیوع کرونا ویروس در ایران، به عنوان بخشی از اقدامات پیشگیرانه ، بخش کنسولی سفارت مکزیک در ایران، خدمات کنسولی خود را از تاریخ 8 اسفند (27 فوریه) تا اطلاع ثانوی به حالت تعلیق در می آورد
Details

Category: SECCIÓN CONSULAR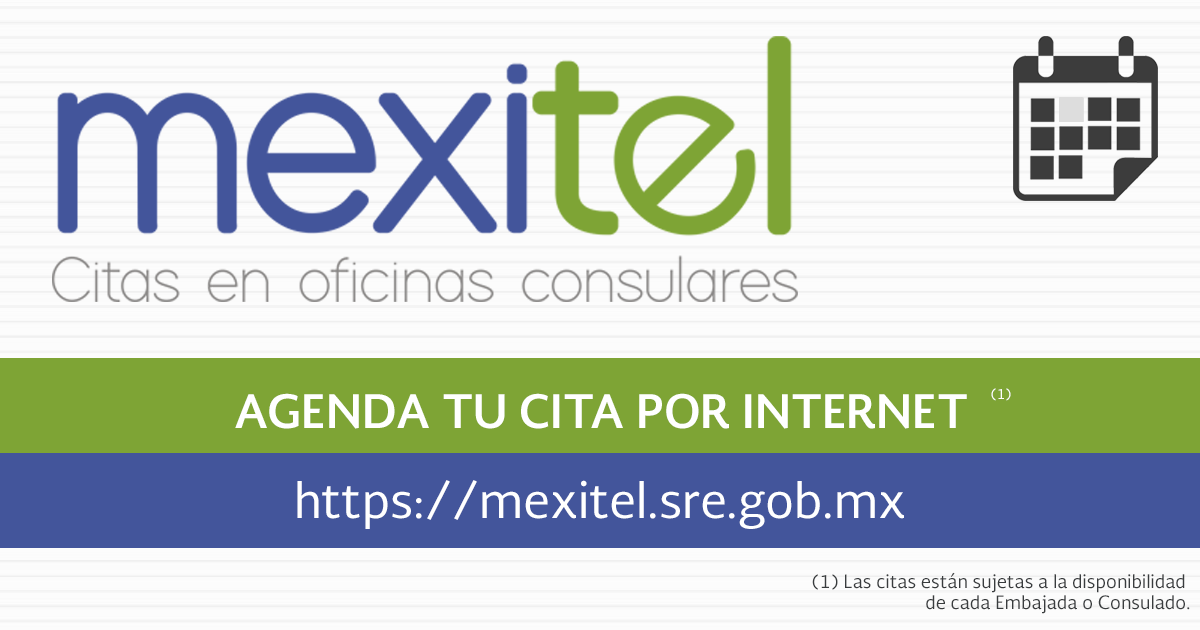 How to access?

1. Go to the link https://mexitel.sre.gob.mx/citas.webportal/pages/public/login/login.jsf
2. on the upper right cornerselect your languge: English, Spanish, French or Mandarin.
3. Create an account. *The password must contain more than 6 characters, at least one uppercase letter, a lowercase,a number or special character.
4. Select the option MEXITEL (Embassies and Consulates) and click to ACCEPT.
5. You will receive a confirmation email.
6. Your account has been activated and now can book your appointment.
Details

Category: SECCIÓN CONSULAR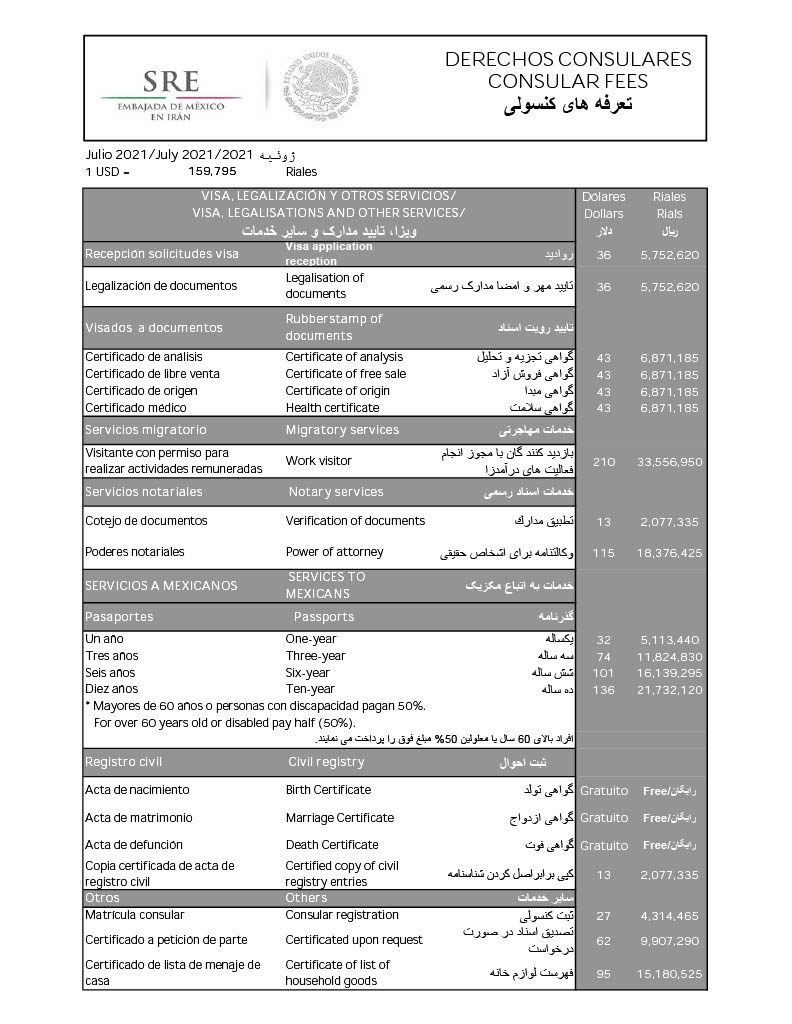 Details

Category: SECCIÓN CONSULAR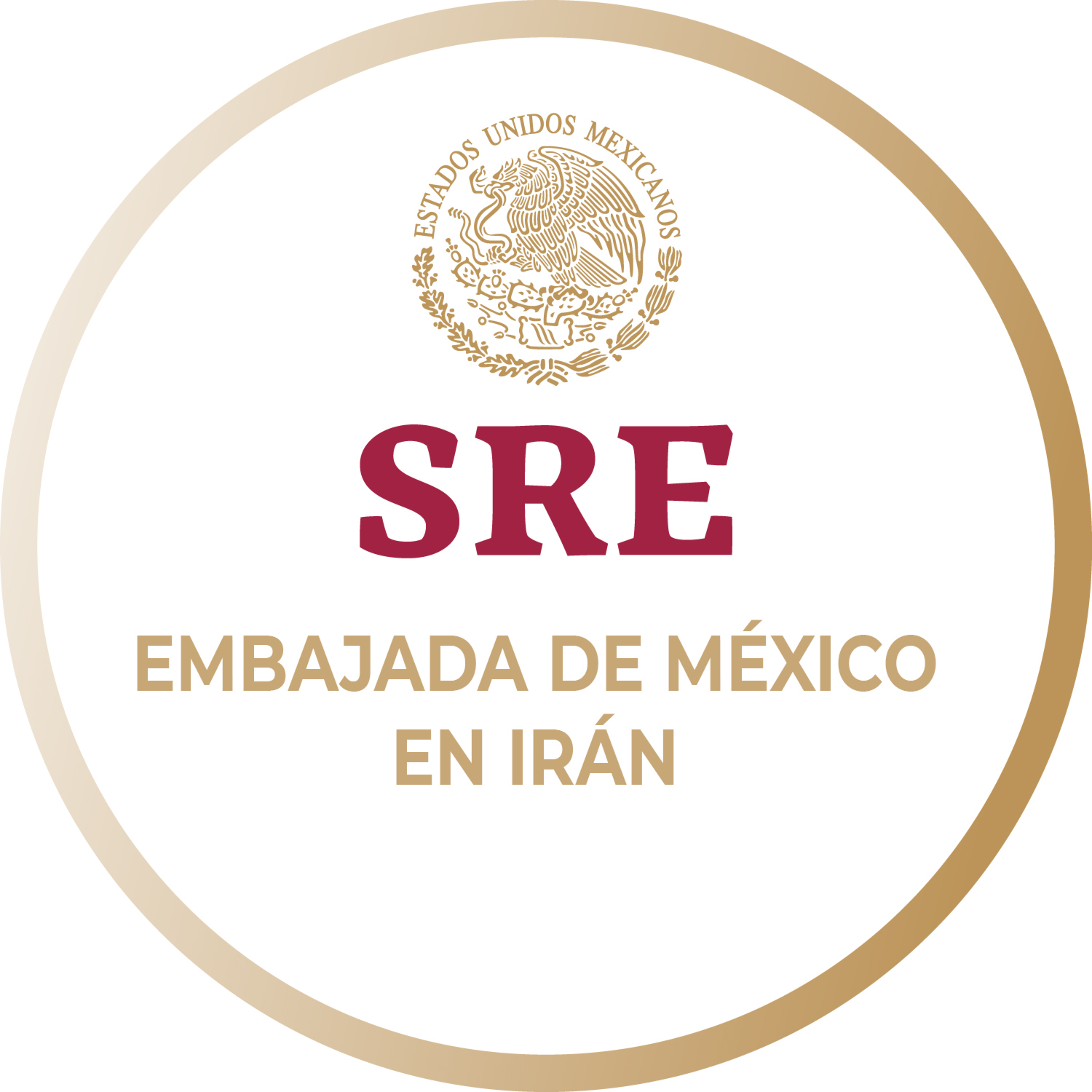 HOW TO GET APPOINTMENT FOR VISA?
Please be advised that, for the time being, this Embassy is not using the website MEXITEL for booking appointments.
To schedule an appointment for a specific month (for example November), the applicant must send an email to This email address is being protected from spambots. You need JavaScript enabled to view it., ONLY on 15th day of the previous month (in this case, October), doing it exactly from midnight or 00:00 a.m. (TEHRAN HOUR) of the mentioned day, otherwise he/she may not be included in the first group of about 50 applicants that this Embassy can receive every month.
The applicant must send his/her request enclosing also the "Personal data table" (please click on the "personal data table" below to download it) and fill it by his/her personal data. Only family members (father, mother and/or children) are allowed in the same table.
Personal data table
Each adult must send their own email separately with his or her information. This Embassy will give appointments to the applicants based on the order emails are received.
Sincerely
Consular section
Embassy of Mexico in Iran
Nelson Mandela Ave (AKA Jordan or Afrika Ave.)
Golfam No. 12
Tehran, Iran.
VISAS
VISA APPLICATIONS ARE RECEIVED BY APPOINTMENT ONLY 
A VISA DOES NOT GUARANTEE THE ENTRY INTO A COUNTRY
Procedure:
 For appointments, read the above
THERE ARE NOT URGENT VISA APPLICATION PROCEDURES. PLEASE PLAN AHEAD.
The Emails regarding visa appointments will not be answered by the Embassy.
Appointment booking is Free of Charge
2.    For your consular appointment you must present the following requirements:
Requirements to apply for a Mexican visa
a.    Non-refundable consular fee*. At the beginning of your consular appointment, you will be given the payment information in order to deposit the non-refundable consular fee before you can proceed with the consular interview.
b.    Current passport, valid for a minimum of six months from the intended date of entry into Mexico (original and copies). Previous passports and visas or entry stamps (original and copies). (less than two years)
c.    Visa Application Form (VAF) for each applicant duly filled. VAF of minors under 18 years old, must be signed by BOTH parents regardless of the guardianship.
d.    Recent colour photo (white background). (less than 6 months old)
e.    The following documentation, in original and photocopies, translated into Spanish or English.
I. Letter from employing company stating position, length of work, salary, business permit, company registration.
II. Last three work payment slips.
III. Last six monthly bank statements, letter from bank stating the financial balance and date of opening of account.
IV. If applicable, property deeds.
V. For economic dependents, proof of the family relation. Children older than 25 years must present their own support documentation.
      ABOUT INVITATION LETTERS
·         Valid only for official/business trips (for personal/private trips, invitation letters are not accepted).
·         Valid only if it is issued by a public or private organization established in Mexico and officially recognized by the Mexican Government.
·         Valid only if it is issued on official letterhead paper.
·         Valid only if it specifies the organization´s contact information and address; the applicant´s personal data; purpose, place and length of the trip; and the entity responsible for the applicant´s expenses.
·         Valid only if it is duly signed and if the copy of an official ID of the signatory is attached.
WE RESERVE THE RIGHT TO CANCEL THE
INTERVIEW APPOINTMENT IF THE
DOCUMENTATION IS NOT COMPLETE
IMPORTANT INFORMATION
* The consular fee for receiving the visa application is USD $40.00 (Forty US dollars 00/100) or its equivalent in Iranian Rials
·         The visa application fee is not refundable regardless of the visa interview result.
·         The Embassy of Mexico in Iran ONLY receives visa applications to travel to Mexico to perform non-paid activities such as: tourism, business meetings, conferences, etc. For working visas, the sponsor in Mexico must start the procedure at any office of the National Migration Institute.
·         The Embassy only accepts visa applications directly from the applicants; it does not work with travel agencies.
MIGRATORY FACILITIES
If you have a valid visa or if you are a permanent resident of any of the following countries:
USA
CANADA
GREAT BRITAIN
JAPAN
SCHENGEN COUNTRIES
You can travel to Mexico for tourism, business and transit purpose without applying for a Mexican visa
APPLICABLE REQUIREMENTS
At the point of entry, the migratory agent will require the following documentation:
1.   A passport valid for at least six months.
2.   Valid visa or proof of permanent residence in USA, Canada, Japan, United Kingdom, or any of the Schengen countries.
3.   FME form duly filled (provided on the flight or at the point of entry)
4.   Return or onward flight ticket and hotel bookings.
5.   Documentation proving the purpose of your trip (tour itinerary, company invitation, company contract, etc.)
6.   Proof of financial means
A VISA DOES NOT GUARANTEE THE ENTRY INTO A COUNTRY