Details

Category: AVISOS
"Mexican Government Scholarship Program for International Students 2019"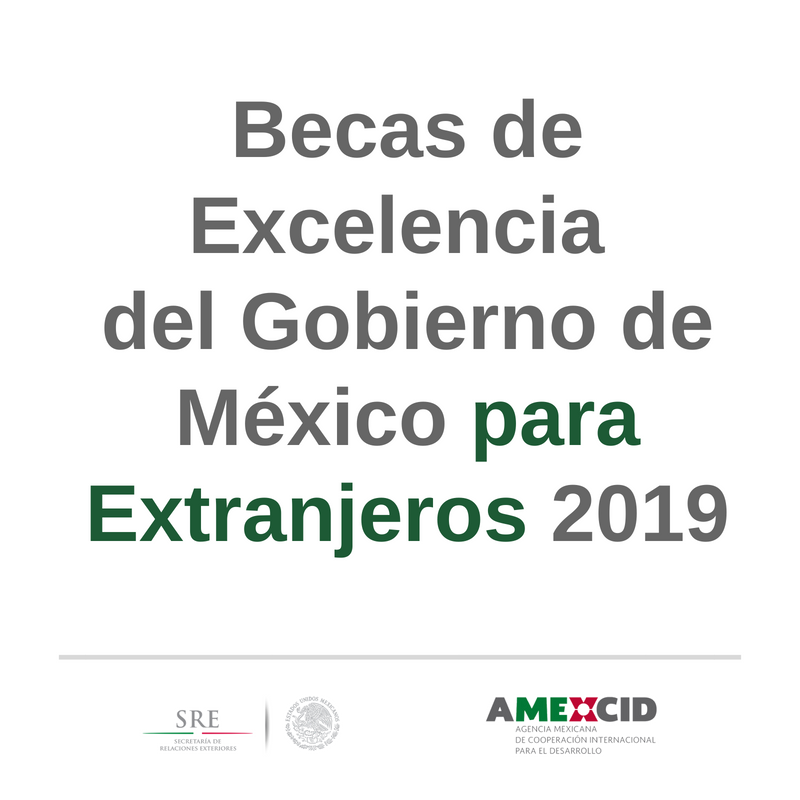 On behalf of the Ministry of Foreign Affairs, the Mexican Agency for International Development Cooperation (AMEXCID) invites foreign citizens who are interested in studying a specialization, master's degree doctorate, conducting graduate-level research, or taking part in an undergraduate or graduate-level academic mobility program in Mexico, to participate in the "2019 Mexican Government Scholarship Program for International Students".
The scholarships are offered to more than 180 countries through a series of bilateral conventions, multilateral programs, and special agreements. More than 70 Mexican institutions participate and all offer academic programs registered with the National Council for Science and Technology (CONACYT) as National Quality Graduate Programs. These programs demonstrate the advancement that the country has achieved in the fields of sciences and humanities.
Registration will be open until 28th September, 2018.
For more information, visit https://www.gob.mx/amexcid/acciones-y-programas/becas-para-extranjeros-29785
Details

Category: AVISOS
En la Embajada de México, la exposición fotográfica del artista Mauricio Silerio estará abierta del 5 al 16 de mayo, de 10:00 a 16:00 hrs. Visítala de domingo a jueves.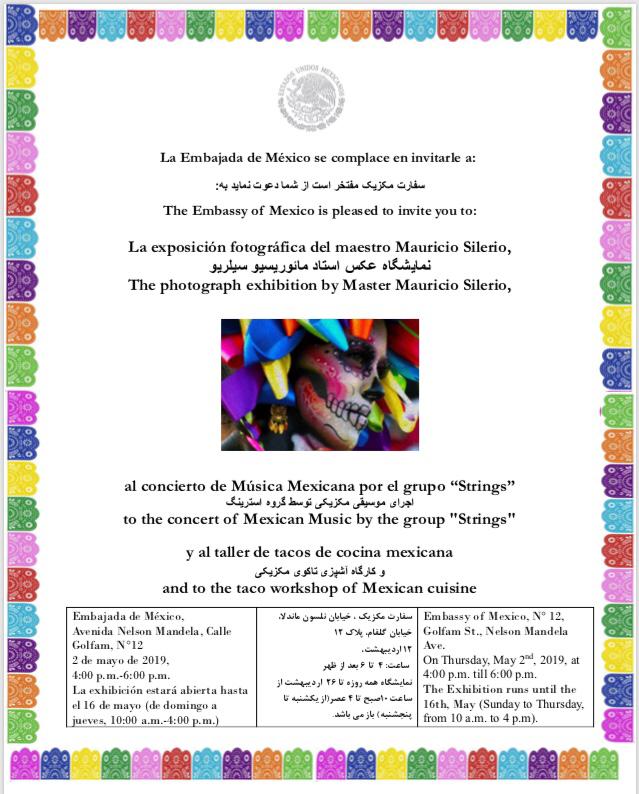 Details

Category: SECCIÓN CONSULAR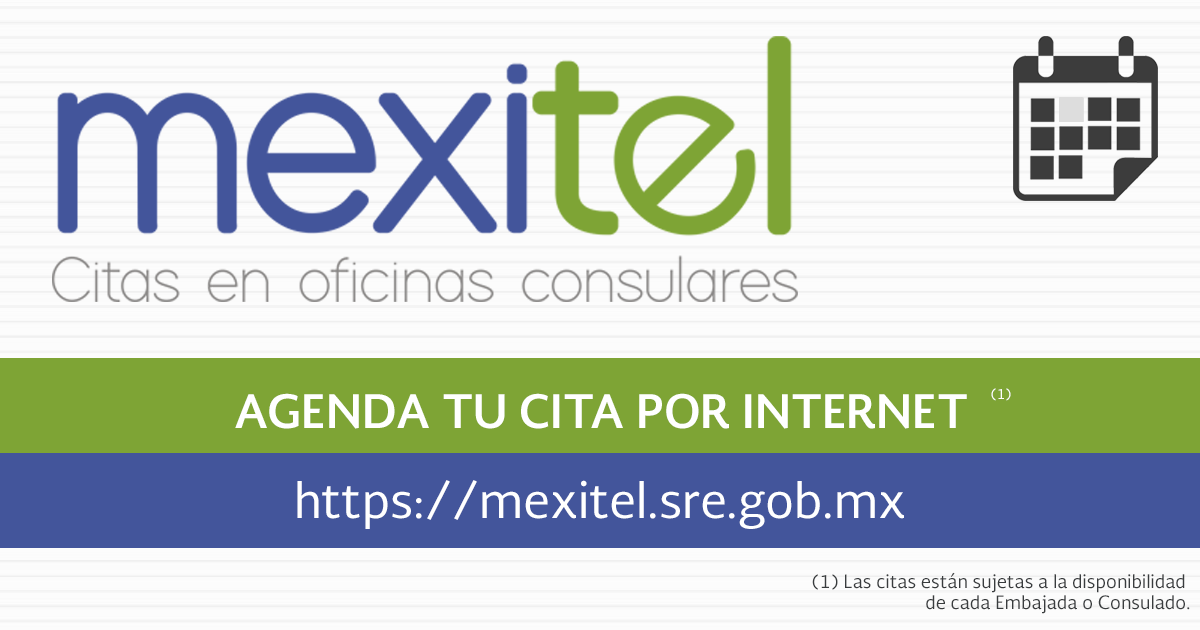 How to access?

1. Go to the link https://mexitel.sre.gob.mx/citas.webportal/pages/public/login/login.jsf
2. on the upper right cornerselect your languge: English, Spanish, French or Mandarin.
3. Create an account. *The password must contain more than 6 characters, at least one uppercase letter, a lowercase,a number or special character.
4. Select the option MEXITEL (Embassies and Consulates) and click to ACCEPT.
5. You will receive a confirmation email.
6. Your account has been activated and now can book your appointment.
Details

Category: AVISOS
¡AVISO IMPORTANTE! / ATTENTION! / اطلاعیه
Español:
Debido a la emergencia sanitaria que vive Iran por la propagación del coronavirus-COVID19, y como medida de prevención, la Sección Consular de la Embajada de México en Irán suspenderá sus servicios consulares a partir del 27 de febrero hasta nuevo aviso.
Inglés:
Because of the sanitary emergency that Iran is experiencing due to the spread of the coronavirus-COVID19, and as a preventive measure, the Consular Section of the Mexican Embassy in Iran will suspend its consular services from February 27 until further notice.
:فارسی
با توجه به وضعیت اضطراری بهداشتی به دلیل شیوع کرونا ویروس در ایران، به عنوان بخشی از اقدامات پیشگیرانه ، بخش کنسولی سفارت مکزیک در ایران، خدمات کنسولی خود را از تاریخ 8 اسفند (27 فوریه) تا اطلاع ثانوی به حالت تعلیق در می آورد
Details

Category: SECCIÓN CONSULAR