Since NAFTA's implementation in 1994, trade and investment across North America has expanded, regional competitiveness has increased, and the economic relationship between Mexico, the United States, and Canada has strengthened. We have become a deeply integrated region with manufacturing, production, and supply chains that span borders.
On September 30th, 2018, after 13 months of deliberations the USMCA (United States-Mexico-Canada Agreement) was drafted to replace NAFTA. Two months later, Mexico, the United States, and Canada signed the USMCA on the sidelines of the G20 summit in Buenos Aires, Argentina. USMCA took effect on July 1, 2020.
Highlights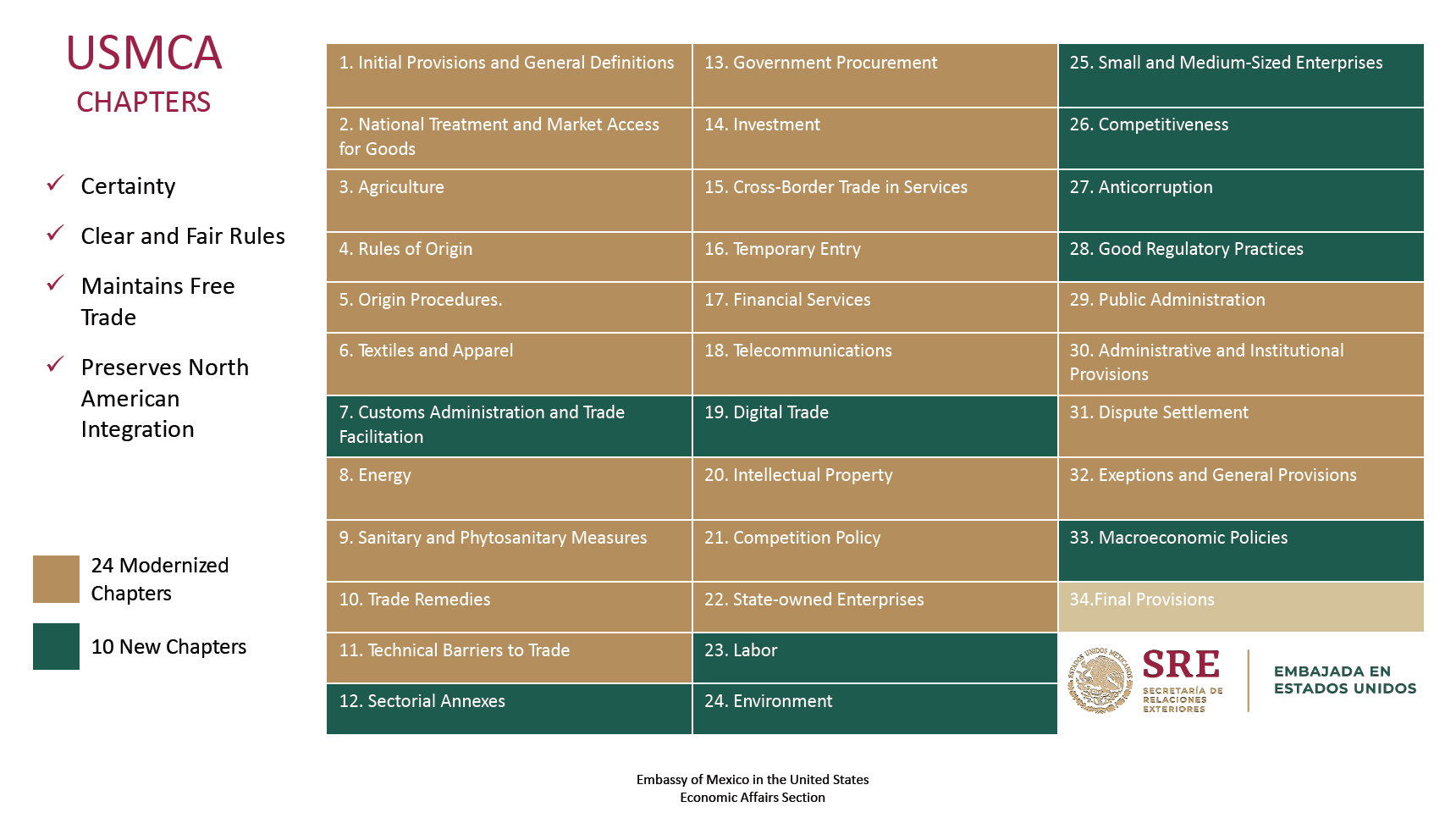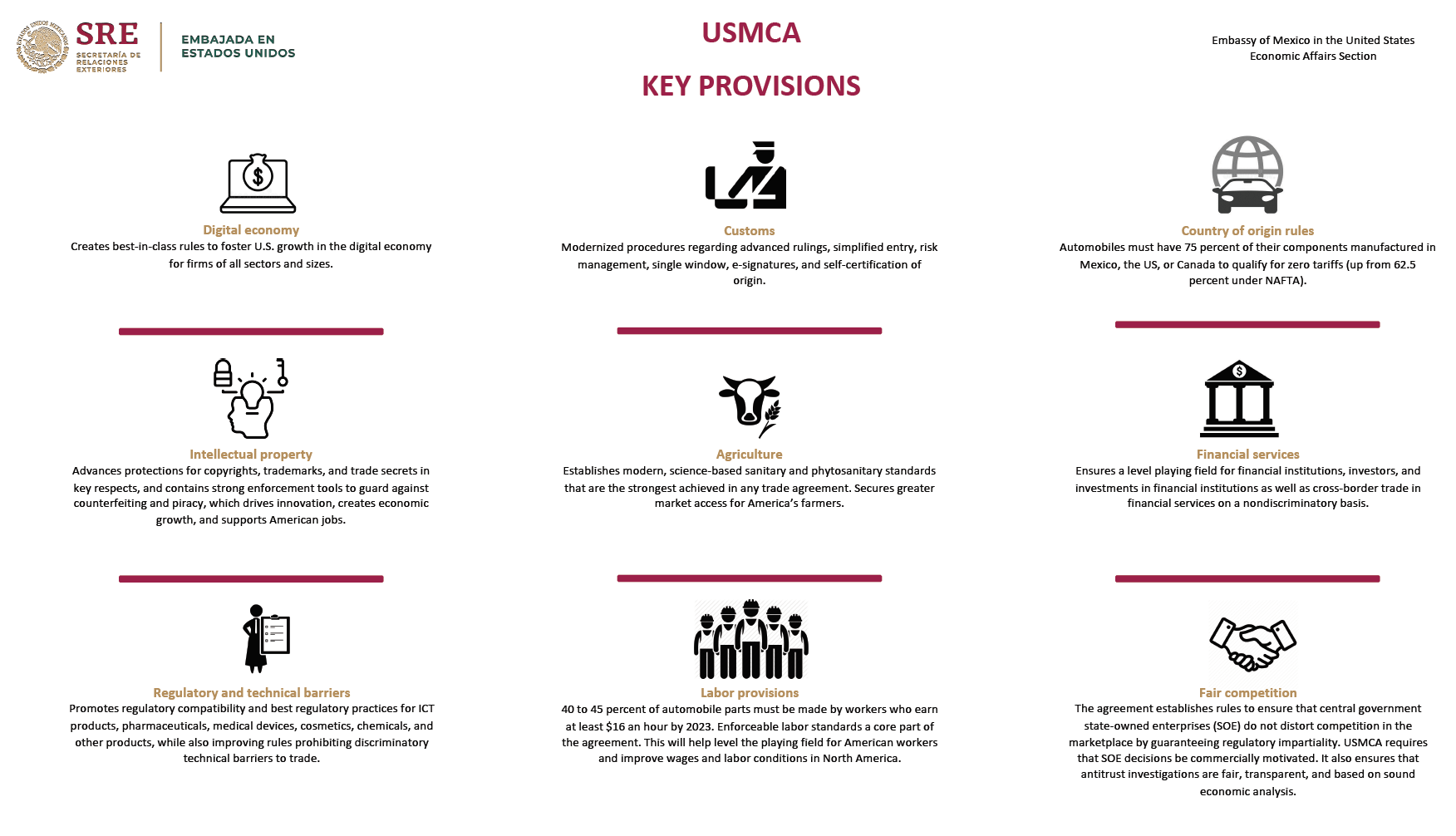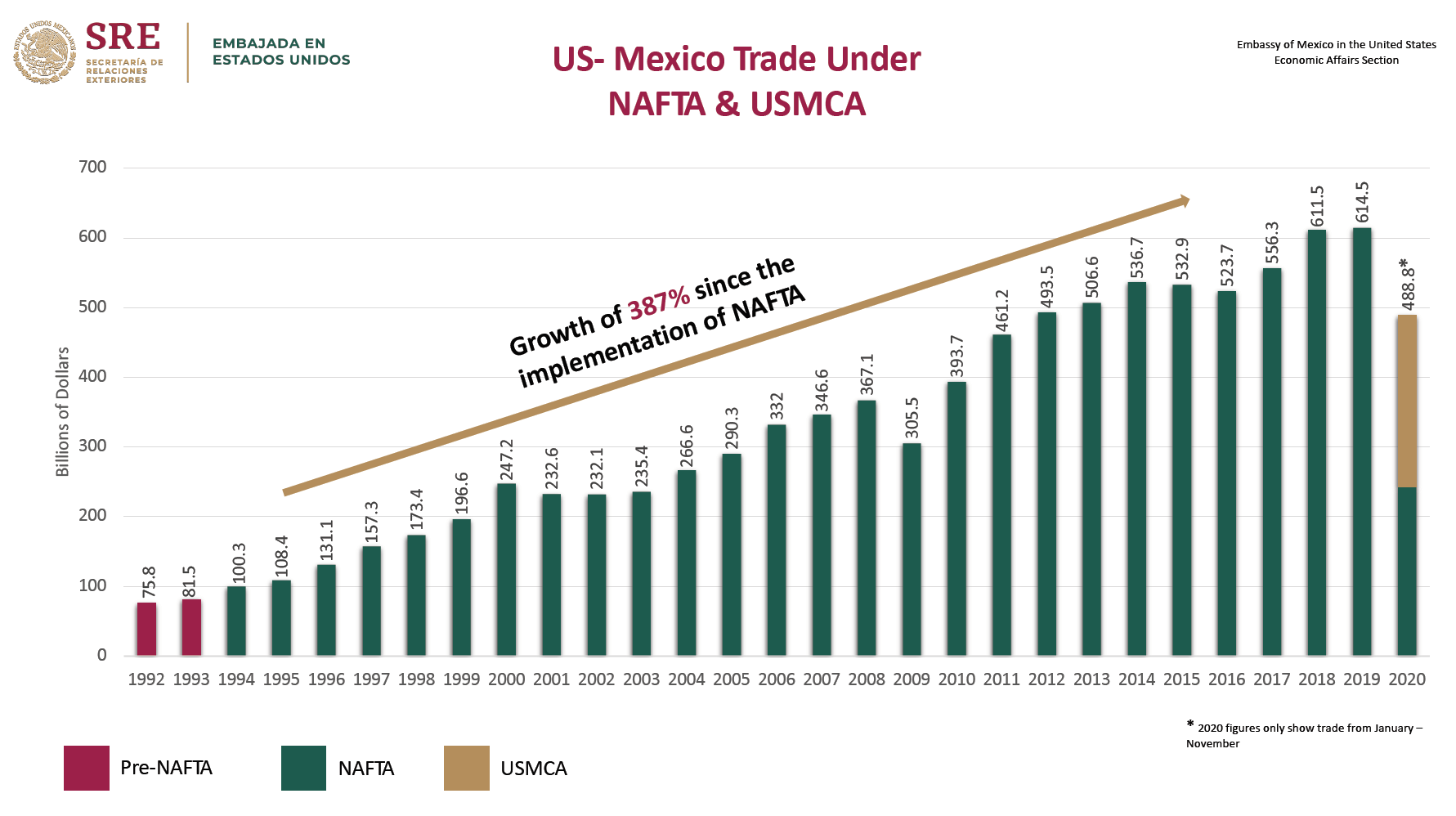 34+ billion dollars in US automotive investments in the next 5 years.
23+ billion dollars in US autoparts purchases annually within the next 5 years.
Over 76,000 new jobs will be created in the US thanks to USMCA.
One car part can cross the border up to 8 times before the car is finally assembled in order to maximize efficiency.
S. total trade with its NAFTA partners is 52% larger than U.S.-European Union trade.
In 2019, Mexico was the United States' #1 trade partner and Canada was #2.
USMCA modernizes the rules for trade in North America with state-of-the-art provisions in the following areas: market access, digital trade, intellectual property, agriculture, regulatory and technical barriers to trade, financial services, customs, state-owned enterprises, competition policy, and enforcement.
For additional facts and information read our Topic/chapter-specific factsheets