Intro
Mexico has a nominal GDP of approximately $1.15 trillion dollars, making it the 15th largest economy in the world. In terms of GDP at purchasing power parity (PPP), Mexico's $2.45 trillion economy makes it the 11th largest in the world. Within Latin America, Mexico is the second largest economy, after Brazil.

This section aims to provide some facts and broad information regarding the current state of the Mexican economy, as well as an overview of key projects that are aimed to foster and shape its continued growth.


Tren Maya
 - Aims to boost economic growth by connecting the main archaeological sites of the region.
- Will require a $150,000 million pesos investment.

- Will cover 1526 kilometres.

- Expected to begin operations in 2023.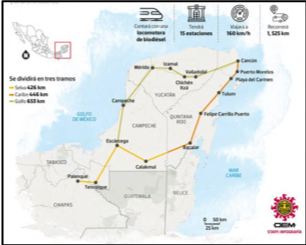 Click here for more information
Dos Bocas
- Aims to construct a 7th refinery in Mexico.
- Will have the capacity to process 340,000 barrels per day.
- Expected to generate 23,000 direct jobs and 112,000 indirect ones.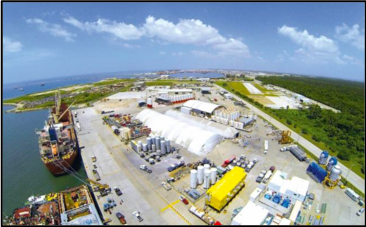 Click here for more information
Istmo de Tehuantepec
 - Aims to strengthen the 300 kilometre corridor between the port of Coatzacoalcos, Veracruz in the Atlantic Ocean and the port of Salina Cruz, Oaxaca in the Pacific.
- Will modernize entry ports within the region to facilitate merchandise transports from Asia and the U.S.
- Will create free trade areas to attract more investment.
- Expected to increase regional sustainability and national economic development.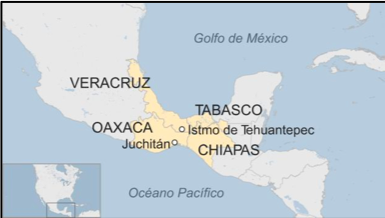 Programa Jóvenes Construyendo el Futuro
 - Aims to provide opportunities to young adults between 18 and 29 to obtain professional experience.
- Will provide monthly financial aid of $3600 MXN to cover said preparation for the duration of a year.
- Expected to be a good opportunity to connect young talent with both the public and private sector, and boost economic growth.
Click here for more information