International Tourist Arrivals (millions) to Mexico - 2018

Mexico is the 7th most visited country in the world by tourists. In 2018, 49.6 million tourists visited Mexico. The 83.3% of the tourists arrived by plane or car (21.9 million and 19.4 million, respectively. The remaining 16.7% arrived by cruise.
Source: SECTUR
https://www.datatur.sectur.gob.mx/SitePages/CompendioEstadistico.aspx
U.S. Citizen Top International Tourist Destinations: January – August 2019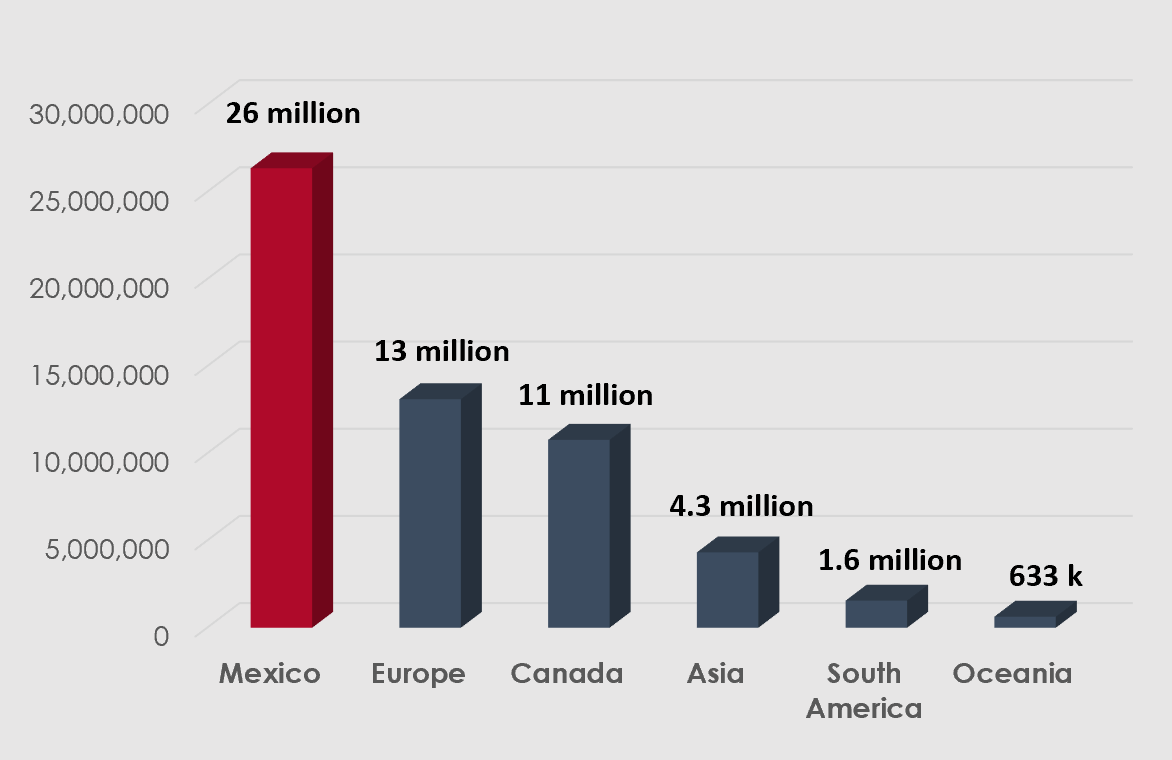 The graph displays data on U.S. tourism based on information from the ITA's Travel and Tourism Office, Mexico is the top destination for U.S. citizens (26 million). More U.S. citizens have traveled to Mexico than to Europe and Canada combined (total 24 million).
Source: ITA Travel and Tourism Office
https://travel.trade.gov/outreachpages/outbound.general_information.outbound_overview.asp
Top American Airlines that Travel to Mexico (millions of passengers) – 2018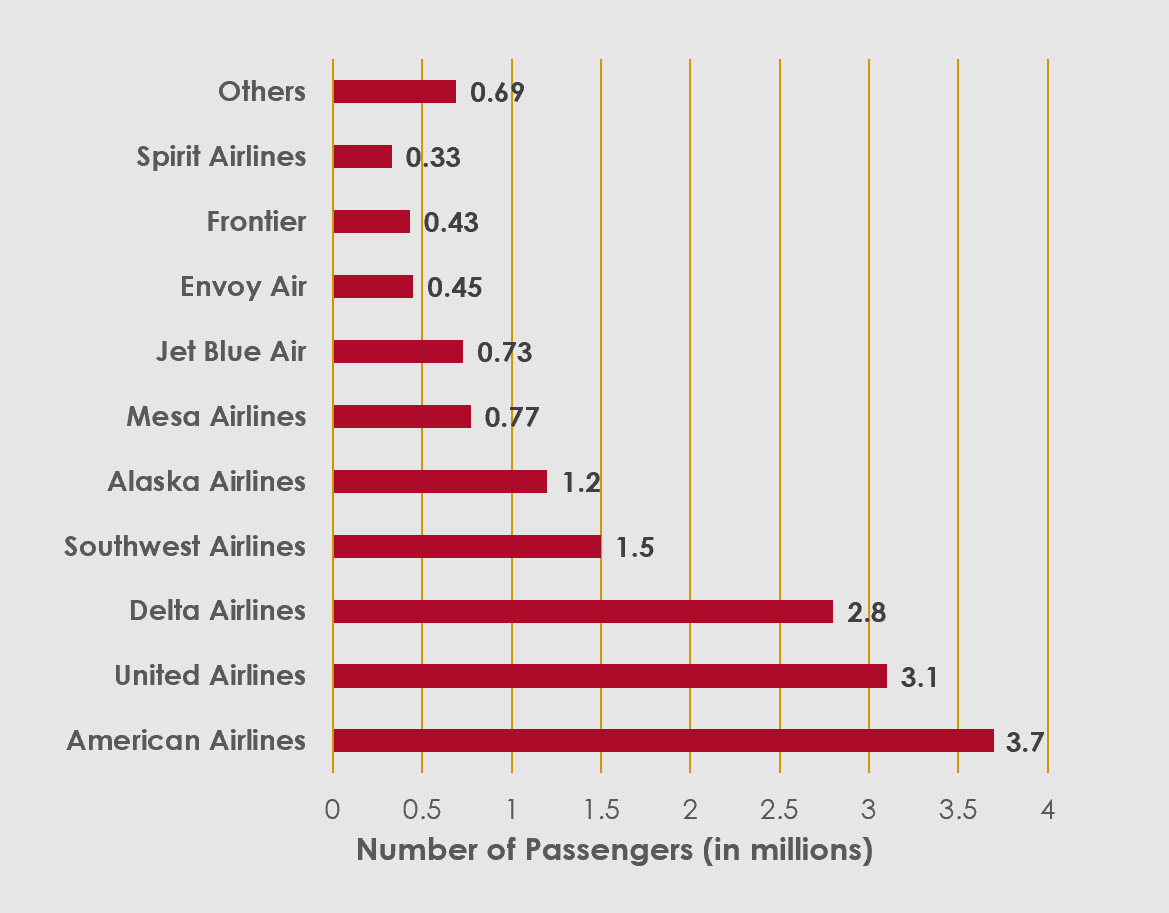 The tourists who arrive by air are broken down by airline in the graph. The graphic specifically displays data on U.S. airlines.
It is clear that the most popular airlines to Mexico are American Airlines (3.7 million passengers); United Airlines (3.1 million passengers); and Delta Airlines (2.8 million passengers).
Source: SECTUR - https://www.datatur.sectur.gob.mx/SitePages/FlujoPorAerolinea.aspx