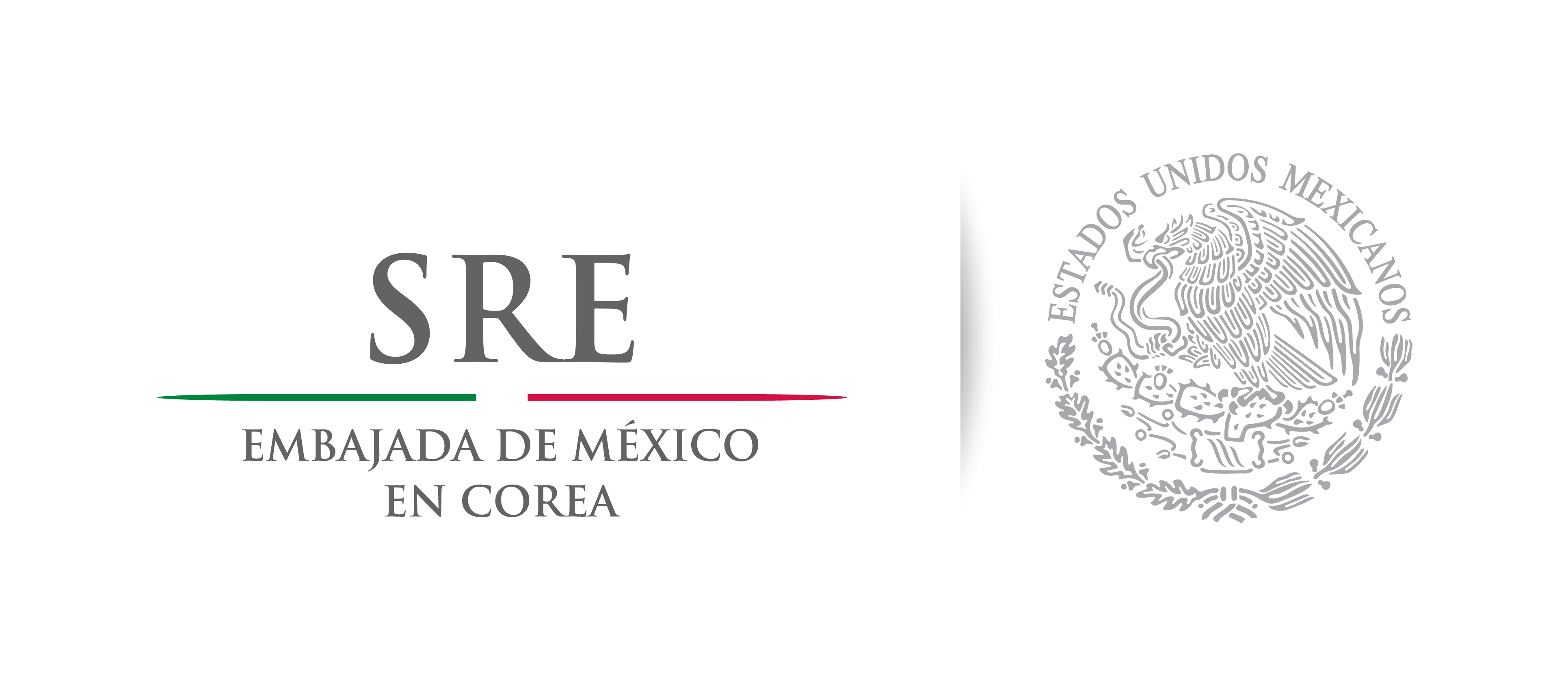 The National Assembly of Korea donates 30 million won in support of reconstruction efforts in Mexico
 Thursday, December 7, 2017 | Release 016/17
Seoul.- The President of the National Assembly of the Republic of Korea, Chung Sye-kyun, announced a donation of 30 million won ($26,900 USD), in support of the reconstruction efforts in those areas affected in Mexico by the earthquakes of September 7 and 19.
In a brief ceremony on Thursday at the Assembly's headquarters in Seoul, President Chung presented a letter to the Ambassador of Mexico in Korea, Bruno Figueroa, and conveyed his "solidarity and affection of Korea to the people and government of Mexico on the occasion of the unfortunate effects of the September earthquakes", and sent his wishes for prompt recovery for those affected by these natural disasters.
On behalf of the Korean Red Cross, Mr. Kim Yun-hoe, vice president with the organization, announced that the support will be channeled through the Mexican Red Cross, with the purpose of contributing to the assistance provided to the population throughout the Mexican territory.
On his side, Ambassador Bruno Figueroa expressed his deepest gratitude on behalf of the people and government of Mexico, noting that this "invaluable gesture of solidarity from Korea, is proof of the solid relationship of fraternity and cooperation that exists between our two countries."
The donation adds up to the contribution of 1 million USD announced by the government of South Korea, as well as multiple contributions made by the government of Seoul, private Korean companies and educational institutions, whose amount has exceeded 1 million USD. The Mexican community in Korea has also deployed intensive effort for the collection of funds, which will soon be sent to our country in support of the reconstruction efforts.
Last September, Mexico suffered two major earthquakes. The first, on September 7, caused 102 deaths and affected thousands of people in the southwestern states of Mexico. The second, on September 19, had an unfortunate balance of 360 deaths and substantial material damages in central side of the country.
#MexicoInKorea
***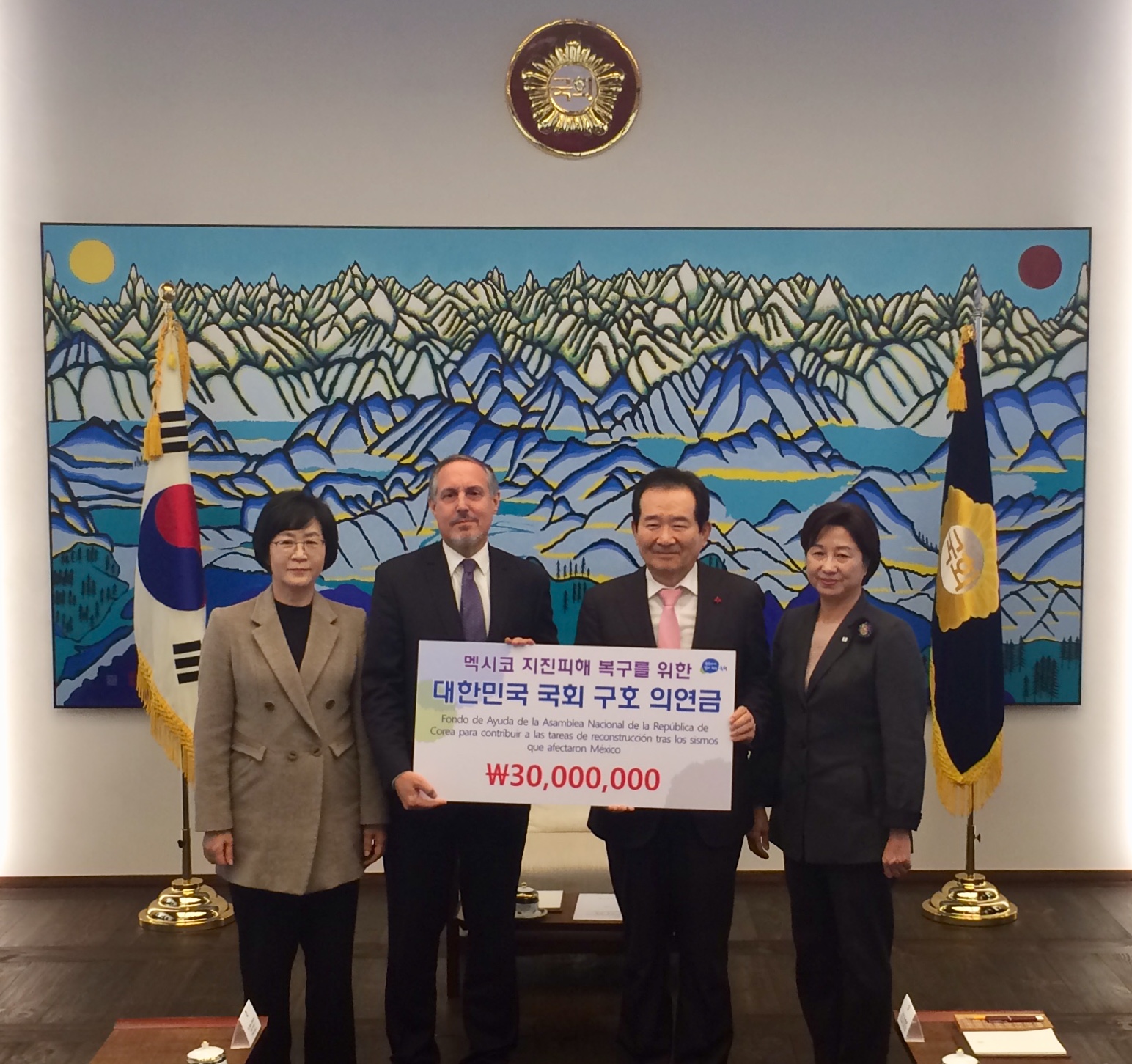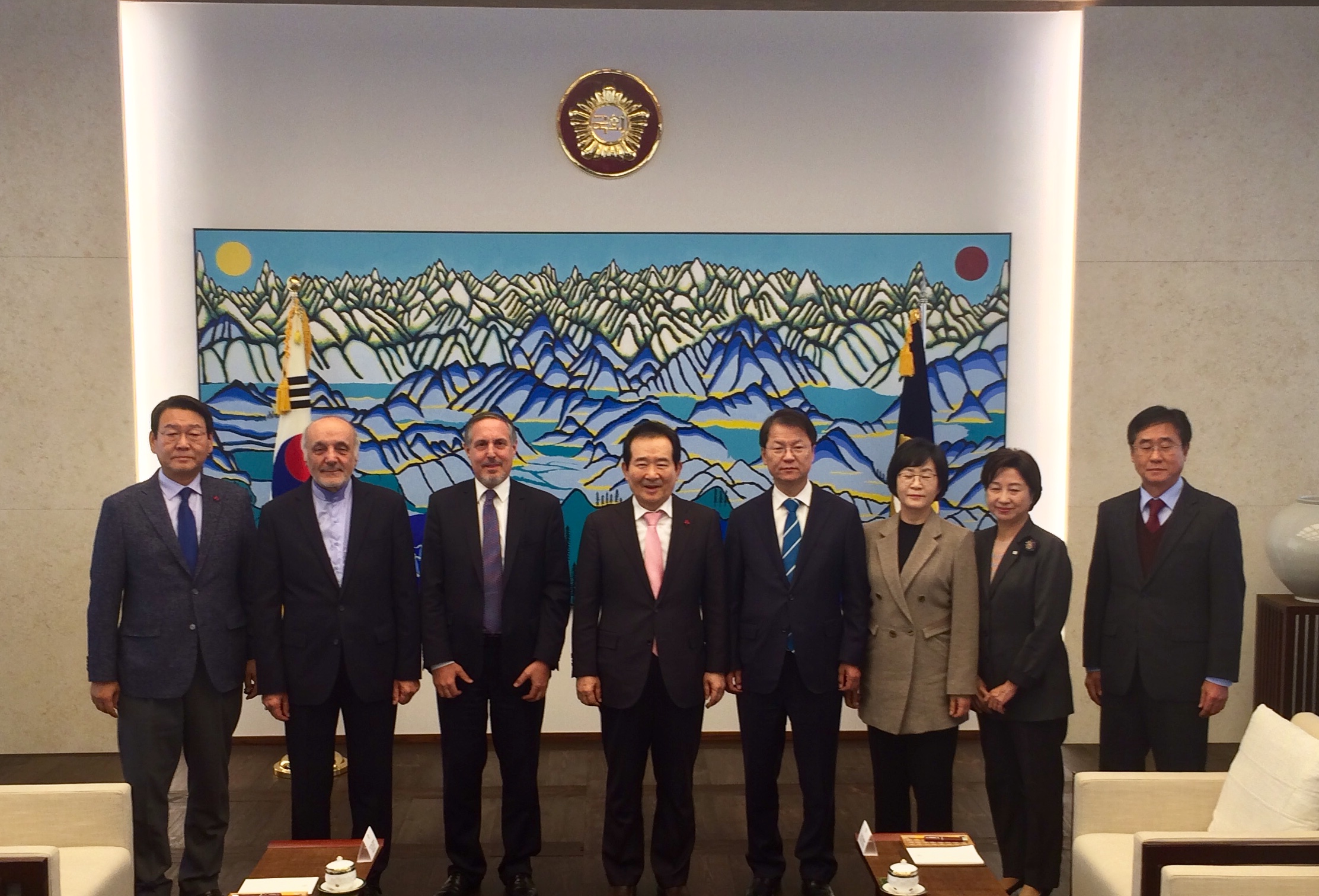 Síguenos en nuestras redes sociales:            
 @EmbaMexCor

 EmbaMexCorea

Contactos: Raúl Mendoza Gallo

(Español / English)

Agregado de Prensa

Esta dirección de correo electrónico está siendo protegida contra los robots de spam. Necesita tener JavaScript habilitado para poder verlo.

(010-68009169)