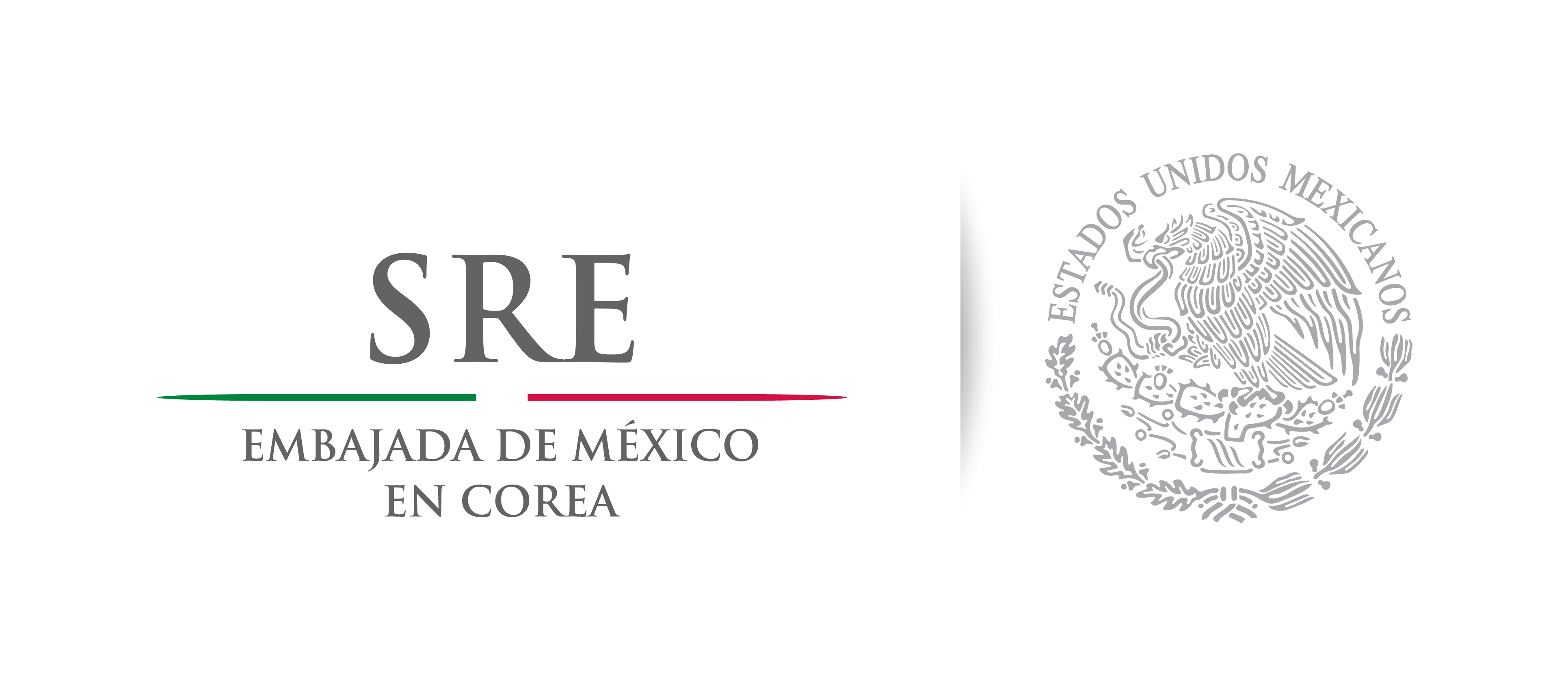 The Cruise Training Ship "Cuauhtémoc" of the Mexican Navy will visit Busan, from 28 August 28 to 1 September.
Monday the 21th of august 2017 | Dispatch 010/17
The fourth circumnavigation visit of the Mexican Navy's Ship, the "Cuauhtémoc", includes 15 ports in 12 countries.
The ship will be open to the general public from 29th to 31th August at the scheduled time.
Seoul. - The Sailboat School ARM Ship "Cuauhtémoc" (BE-01) will visit the port of Busan, South Korea from the 28th August to the 1th September 2017. The emblematic embarkation of The Cruise of Instruction 2017 holds the purpose of celebrating the "Centennial of the Constitution" and 35 years of diffusing a message of friendship between the Mexican population and the world.
The fourth trip of circumnavigation in history, which began in February from the Acapulco, lasts 289 days and includes visits to 15 ports in 12 friend countries, including South Korea. To this date, the ship known as "The Knight of the Seas", has visited the ports of Balboa (Panama), Boston (USA), Huelva and Barcelona (Spain), Civitavecchia (Italy) Crete (Greece), Port Said (Egypt), Mumbai (India), Singapore, Manila (Philippines) and Shanghai (China), from which it will depart on august 22nd to continue its journey to the port of Busan.
The visit of the Cuauhtémoc to Korea is especially relevant due to commemoration of the Centenary of the Political Constitution of the United States of Mexico and the 55th anniversary of the establishment in diplomatic relations between Mexico and South Korea. Ensuing its visit to Busan, the Ship will visit the ports of Tokyo (Japan), Honolulu and Los Angeles (USA), from which it will finally return to Acapulco.
The Ship will arrive at 9:00 am on 28th August at the naval base of Busan (Yongho 4(sa)-dong, Nam-gu, Busan), and will be open to the general public on the following dates and times:
Tuesday, 29th August: 10:00 – 6:00 p.m.
Wednesday, 30th August: 10:00 – 6:00 p.m.
Thursday, 31th August: 10:00 – 6:00 p.m.
 Visitors will be able to board the ship on a first come first serve basis. A valid government ID is required upon entry.
#MexicoInKorea
***
Follow us on our social media accounts:            
 @EmbaMexCor

 EmbaMexCorea

Contacts:

Vladimir Vázquez Hernández

(English)

Esta dirección de correo electrónico está siendo protegida contra los robots de spam. Necesita tener JavaScript habilitado para poder verlo.

Esta dirección de correo electrónico está siendo protegida contra los robots de spam. Necesita tener JavaScript habilitado para poder verlo.

(010-2522-8987)

 

Minju Lee (한국어)

Press Affairs Assistant

Esta dirección de correo electrónico está siendo protegida contra los robots de spam. Necesita tener JavaScript habilitado para poder verlo. 

(010-9387-9618)