Visitor visa for Mexico:
(Please read carefully)
A visitor visa allows you to stay in Mexico for a period of up to 180 days if carrying out any unpaid activities. This includes tourism, volunteering, studying courses shorter than 6 months, transit and attending business meetings, among others, as long as you are absolutely sure that no monetary earnings will be derived from your activities in Mexico.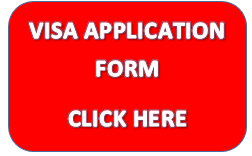 According to Mexican regulations all foreign nationals with the intention to visit Mexico for tourism, unofficial business or transit, regardless of their nationality, will NOT require to apply for a Mexican Visa IF they hold a valid (non-expired, non-cancelled) visa from the following countries:
United States of America
United Kingdom
Canada
Schengen space
Japan
If a foreign national does not have any of the aforementioned visas, and wants to travel into Mexico for tourism, business or any unpaid activity, not exceeding 180 days, then it is required to make the request to obtain a visa at the Mexican Consular Section in the Embassy of Mexico in Riyadh. (For visa purposes there are no Consulates in other cities in the KSA).
NOTE: Notwithstanding the following requirements, be aware that additional evidence and documents may be requested.
·         Personal presence in the Embassy for the consular interview & biometrics registration;  
·         Nonrefundable fee payment of 150 SAR (Saudi Riyals);
·         Passport with at least six months validity (from the date of the intended entry into Mexico) and at least two blank pages;
·         For non-Saudi nationals: copy of the Iqama (with validity for at least six months from the date of entry to Mexico);
·         For non-Saudi nationals: Exit and Re-entry visa evidence;
·         2 color photographs size (3.5 x 4.5 cm) white background, uncovered head, without glasses or anything blocking personal features. One of those photographs must be pasted in the space provided within the visa application form;
·         Proof of employment or student activity, on letterhead from the issuing institution stating monthly salary, stipend and/or scholarship. For commercial establishments, letter authenticated by the Chamber of Commerce or equivalent is needed;
·         Original bank account statement for the last 6 months or any other proof of financial solvency stamped by the bank;
·         Flight itinerary and hotel reservation.
All applicants should schedule an appointment at the Consular Section of the Embassy (in Riyadh). Please call to +966 11 480 88 22 (ext. 1007 or 1009) to arrange it. 
Hours: From 09:00 to 13: 00 hrs. and 14:00 to 18:00 hrs., Sunday to Thursday.
IMPORTANT
If you are granted a Mexican visa you will be able to travel to Mexico. It does not guarantee entry to the country.
At the point of entry, Mexican immigration authorities may ask you some questions to confirm the reasons you are travelling, the length of your stay in Mexico and how you are financing your trip.
As in all countries, Mexican immigration authorities will verify the authenticity of all the documents you present and the truthfulness of the information you provide.
They will also confirm that no outright restriction exists. The reasons for your trip must match your visa type.
Everyone visiting or living in Mexico has rights which must be respected. Foreigners have the right to contact their embassy or consulate. 
Published at the Diario Oficial de la Federación on September 28, 2012. Available, in Spanish, at: http://www.dof.gob.mx/nota_detalle.php?codigo=5270615&fecha=28/09/2012